HARMED - Hobokenites Against Radical & Massive Egregious Development
589
people have signed this petition.
Add your name now!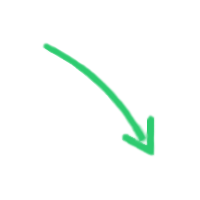 589

people

have signed.

Add your voice!
Maxine K.
signed just now
Adam B.
signed just now
Dear Mayor Zimmer, Council members and fellow Hoboken residents,
My family, neighbors and fellow Hoboken residents are quite concerned and exasperated to learn about the massive 800 Monroe development announced by the City of Hoboken on Saturday. As Hoboken residents and taxpayers, we are extremely disturbed and question the concessions being stewarded by Mayor Zimmer behind closed doors to the Barry family, re: Ironstate Development/Applied.
These are the same people who reneged on a deal to build tennis courts and parking in northeast Hoboken after making untold tens of millions in profits on the Shipyard development. The City of Hoboken in essence is rewarding the Barry family for their illicit litigation efforts to put up towers there, the proposed Monarch Project by trading concessions that will harm our entire neighborhood and by extension all of Hoboken.
We urgently need your voice and your support! We need to make sure this proposed development isn't approved where it will overwhelm and destroy our neighborhood doing harm to our entire city. Our west side Hoboken neighborhood is already beset with approvals for massive new buildings coming online. The City of Hoboken only last summer capitulated to an as proposed massive developer project on Monroe which will dramatically negatively impact traffic, property values, the skyline and quality of life for an entire neighborhood and all Hoboken residents. This is especially true for the individuals who invested in this "up and coming" area years ago.
To that end, our neighborhood and our homes should not be used as a pawned bargaining chip in the Monarch litigation. It is outrageous that our area with many thousands of Hoboken residents will be surrendered to appease others in the corner of town, especially via "closed legal sessions" of the City Council without community awareness, input or any feedback whatsoever until it's been cynically presented as a done deal.
This bad deal for Hoboken does not satisfy the basic standard of transparency the mayor claimed a hallmark of her reason for running for the office in 2009. West Hoboken has already seen and will further be severaly impacted by extreme variances and mammoth development: the Vine and the Monroe Center's massive redevelopment: the largest ever approved in Hoboken history. The 800 lot will dwarf the inner blocks of the heart of West Hoboken and put many of us in the shadows, both figuratively and quite literally while adding to insurmountable density issues in traffic and quality of life for this area and all of Hoboken.
The following is but a few examples of the massive developments coming online in our neighborhood creating a clear and present danger to all of Hoboken:
Approved and added huge density to a SINGLE BLOCK of Hoboken with the completed 11 story Vine building at 900 Monroe plus the massive buildings in development behind the Monroe center.
An additional mammoth building for Applied will surround and dwarf other buildings in West Hoboken, obscuring our sky and blocking out sunlight.
Additional massive density putting further stress on traffic in the heart of Hoboken. Driving in and out of Hoboken is already brutal during peak hours.
Join us in this fight to preseve the character of our neighborhood and Hoboken. We need Mayor Zimmer and the City Council to be respectful to our neighborhood and all Hoboken residents. I appreciate your immediate attention and support in this battle.
Please add your voice to this critical fight for Hoboken and sign the petition.
Sincerely,