Against the Expansion of Harbortown Parking Rules
76
signers.
Add your name now!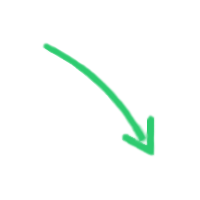 76

signers.

Almost there!

Add your voice!
Maxine K.
signed just now
Adam B.
signed just now
The Harbortown Ad Hoc parking committee (a group whose identities are shrouded in secrecy at the present) has decided that the best way to enforce existing parking and garage rules is to implement a complicated and potentially costly (no cost estimates given to date) parking sticker system that requires different stickers be used for cars that are to be parked in the garage, cars that are allowed by the board's discretion to be parked in common parking spots (it is suggested you won't get the sticker unless they agree it is appropriate pending an inspection of the interior of your garage), and special guest parking placards for the guests of any resident who wants to park inside the complex (one per unit only). There are additional rules and requirements for cars parked for more than 72 hours such as during travel, trucks, commercial vehicles, guests beyond the first, etc., and most importantly, a fine schedule and towing requirement to be paid by any residents not in compliance or as deemed appropriate by the board's discretion. It is the opinion of many residents that the existing rules are sufficient and that there does not seem to be a shortage of parking to such an extent as to justify such extreme actions. It is also the opinion of concerned residents that if ownership in Harbortown becomes any more like renting by way of the continually expanding CC&Rs and the Board's interpretations and enforcement thereof, the property values will continue to decline to say nothing of potential security issues with associating particular vehicles with specific units and increased liability to the Association as a result. It is understood that the time required to participate in Association decisions is beyond what is capable by many residents save the Board Members themselves, who at times, seem out of touch with the concept of Community and the fact that not all residents have the same needs or circumstances defining their lives, family lives, professional lives, patios, garages or parking habits for example. It is the goal of this online petition to enable all Harbortown residents in opposition to the expansion of the parking rules to weigh in on this very important, and what could become a very visible change to our rules that has been suggested and is supported by the Board Members with complete sovereignty to implement regardless of community feedback. Please take a few minutes to let your voice be heard and it will be presented as part of this petition by concerned residents that will take the time to attend the next Board Meeting.
Also, If you have additional comments to make please refer to the Blog section of this petition.
Sponsor
Concerned Harbortown Resident who has been told that a Board Member openly admitted that the parking rule changes are intended to force a very small number of residents to comply with garage parking/storage rules so that an equally small number of residents benefit more open parking spaces in one of two areas in Harbortown that occasionally have common parking space shortages. This petition is the result of the suggested rule changes recently sent to all homeowners being the last straw after years of seeing inequitable enforcement of the existing rules and blatant favoritism in how Board "discretion" is applied to common residents as opposed to residents who are friends of the Board. Enough is enough!
Links