HARASSED BY ASP JOHN PARKER #29
18
people have signed this petition.
Add your name now!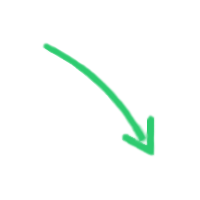 18

people

have signed.

Add your voice!
Maxine K.
signed just now
Adam B.
signed just now
John Parker has always harassed me and my husband but since November it's been really bad. He towes our vehicles every time he pulls us over without a option for someone to drive for us or give us a ride after towing them! He also drives down the highway n slows way down to look in my yard when I see him going back n forth I already know he going to pull us over! And it never fails! And he asks personal questions like "why our address is different from the address on our DLs or ID?" Or "I see you painted your Tahoe, how much did that costs, what did you use, I know you painted it because of me!" Another ASP officer told us that he didn't like us that's why he stays harassing us. He once told a friend of mines daughter "Before I print this ticket, you know it's a easier way to get out of it" that's kinda unprofessional don't you think? Since November we have gotten 12 tickets from him! I have recordings of 2 of the traffic stops and wish I could've gotten more! He only stops us like a certain time of the month by will ride right past me other times! Also this one time he towed my husband's Tahoe, we went straight to the wrecking yard to get it and got it and left then pulled down the street about a mile and he pulls over BOTH OF
OUR VEHICLES!! The last time he pulled us over and towing my car he didn't offer for me to call someone to drive my car nor did he want us to have a ride...I called my cousin to drive my car not knowing he had already called a tow truck. My cousin gets out of his truck and couldn't even shut the door and Parker was marching towards him got nose to nose and literally head butted him for getting a attitude cause we were being so disrespected at the time. He told us we couldn't get a ride from him and made him leave. So we walked home!! We were stopped and towed and we were put out of our vehicle with our 4 kids and it was 20 degrees! I KNOW WE DO AND MOST OF THE CITIZENS OF CAMDEN ARKANSAS WANT HIM OFF OUR CITY STREETS!! Please!!?!! So I am asking anyone who has had problems with him or are having problems now please let's get together as a city n put him out!! Stand up for ourselves! Even when we are in the wrong or right we are treated with disrespect!!