Hank Skinner is innocent
10
people have signed this petition.
Add your name now!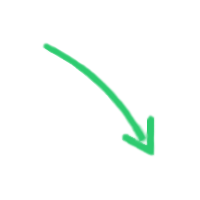 10

people

have signed.

Add your voice!
Maxine K.
signed just now
Adam B.
signed just now
(From Wikipedia): Hank Skinner Henry Watkins "Hank" Skinner (born April 4, 1962) was convicted of bludgeoning to death his live-in girlfriend, Twila Busby, and stabbing to death her two mentally impaired sons, Randy Busby and Scooter Caler, on December 31, 1993 at 801 East Campbell Avenue in Pampa, Texas. Skinner was convicted of the murders on March 18, 1994, and sentenced to death on March 23, 1995. Skinner maintains his innocence, and continues to appeal his conviction. Skinner's appointed trial attorney, Harold Lee Comer was a former district attorney who had prosecuted Skinner in earlier cases, before losing his position and pleading guilty to criminal charges over the mishandling of cash seized in drug cases. The Washington Post cited Comer's appointment as an apparent case of cronyism, where Comer was appointed to a highly-paid case by a friend. Skinner is author of a series of articles, "Hell hole News" which are similar to the "Uncensored from Texas Death Row" of his friend Paul Colella, whose death sentence is now commuted into a life sentence . On November 10, 2007 Al Jazeera International aired a two-part program entitled "American Justice - Fatal Flaws", part 2 below deals with wrongful convictions through Hank's case and Curtis McCarty's who was exonerated from Oklahoma death row after 22 years. Skinner's most recent appeal, centering on inadequate performance by his trial attorney on issues involving the investigation of an alternative suspect and a blood spatter analysis, was denied by the United States Court of Appeals for the Fifth Circuit on July 14, 2009. On Oct 26, 2009, Judge Steven Emmert signed the order setting an execution date for Hank Skinner on February 24, 2010. On November 23, 2009, Hank Skinner's attorneys filed a petition with the Supreme Court of the United States.

On November 27th 2009, the defense team filed a complaint in federal court against the Gray County DA, Lynn Switzer, for refusing to release the evidence to the defense for private DNA testing, which she can do without a court order. For 15 years Hank Skinner has requested the testing of the evidence, which is still denied today.

YOUR SIGNATURE CAN HELP TO SAVE THE LIFE OF A MAN WHO IS MOST PROBABLY INNOCENT!
Sponsor
Ander Georges Dumoulin
Links
Official site
http://www.hankskinner.org/