Residents concerned about Hangar 97 proposal
113
people have signed this petition.
Add your name now!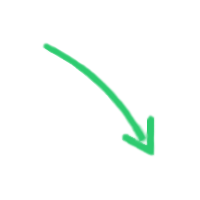 113

people

have signed.

Add your voice!
Maxine K.
signed just now
Adam B.
signed just now
CITIZENS AGAINST HANGAR 97 EVENT CENTER.

Hangar 97 is a corporation who is proposing to build a two story100' X 120' (12,000 SQUARE FOOT) hangar on the east end of the Shell Lake Municipal airport.
It is our understanding that the location would be just to the left of the current airport parking and adjacent to thepaved area where planes currently park. At the city council meeting, the owners of the company shared that their plans would be similar to their Forest Lake, MN facility which recently opened. For reference, visit airplanehangar97.com. The proposed plans would encompass office space, private suites, bathrooms with showers, storage and maintenance of planes and the 300-capacity event center. This would include a mezzanine/patio for guests to gather outdoors. I believe some discussion was also had about installing a fueling station. Citizens who attended a city council meeting raised concern over the potential hazard from the fueling station. This site is situated near a very quiet neighborhood and would clearly impact the residents on Burgs Park Drive with concerns over noise, traffic, and parking. As discussed in two city council meetings, Hangar 97 tried to reassure the citizens that they would soundproof the building however, even if they were able to achieve that, you cannot control the noise that would be created by the comings and goings of celebrating attendees.
Illustrated on their website, are parties being held with the hangar doors open. Representatives indicated during the meeting, they would ensure that the doors would be closed by 8:00 pm to avoid disturbances. Regardless of the proposed 8:00pm deadline, noise of that kind would be disruptive during the day as well. A wedding-based website, https://www.theknot.com/marketplace/hangar-97-minn... illustrates a wedding party at their Forest Lake location going on outdoors past sunset with sparkler towers erupting outside the hangar, guests shouting and cheering, music blasting and the helicopter whisking the newlyweds off. There are two videos, the second showcases exactly what we have concerns about. We would anticipate that there would be numerous events like this which would likely fall on Friday and Saturday nights throughout the summer. Citizens are already aware that sound travels easily over water and will not only affect the immediate vicinity but the south bay andsurrounding areas.
An event center is incompatible with the history and serene natural setting of the Burgs Park neighborhood.
Positioning the event center so close to residents' homes will generate noise pollution, create parking and traffic congestion contributing to safety issues that will be detrimental to the quality of life in this peaceful lake environment. Other citizens have expressed concern over potential environmental damage which would inhibit the preservation of the lake. In addition, it could severely impact home values and for many people, their home equity represents most of their retirement savings.
This small municipal airport as it is currently operated has very little impact on enjoyment of the lake life as we know it, however, adding a year-round event center is not what was originally intended and would significantly impact our peaceful community.
BY SIGNING THIS PETITION, I DECLARE MY OPPOSITION TO THE HANGAR 97 EVENT CENTER AT THE PROPOSED SITE, AND I URGE THE SHELL LAKE CITY COUNCIL MEMBERS TO EITHER REJECT THIS PROJECT OR RELOCATE THE EVENT CENTER TO A SITE THAT WILL NOT IMPACT SURROUNDING RESIDENTIAL NEIGHBORHOODS.
TAKE ACTION TODAY!
PLEASE ASK ALL MEMBERS OF YOUR HOUSEHOLD TO SIGN THE PETITION.