Hands Across The Ocean petitions Facebook. BE RESPONSIBLE. Keep Social Networking Sites "child safe" & free from vile & abusive content.
151
people have signed this petition.
Add your name now!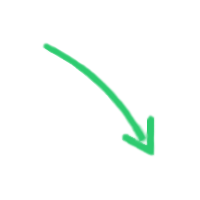 151

people

have signed.

Add your voice!
Maxine K.
signed just now
Adam B.
signed just now
Hands Across The Ocean is PETITIONING for RICHARD ALLAN, Director of Facebook to step up and take control of the Rogue/Fake Profiles/Groups within it's community. The sole purpose of these Fake Profiles is to incense and inflame, the majority of the decent Facebook Social Networking community, by posting abusive and often vile statements. They do this for no other purpose but to hurt and shock. If they are removed and banned by the group administrators, they just return as one of their hundred other profiles. The Facebook systems for detecting and tackling these anarchic profiles are flawed and need URGENT reform. Hands Across The Ocean is sick & tired of picking up the pieces and demands that FACEBOOK act NOW.
Richard Allan, we ask you to:
1) Listen to us. Start by changing your reporting proceedures to allow us to include brief details on the reason for report. Not all offences are covered by your reporting proceedures. The proceedures in place are inadequate.
2) Identify and COMMUNICATE with the groups trying to help you, AND the victims, by working with them. Vet our groups and design a FASTRACK reporting system for those trying to help you maintain order.
3) Create a Code of Practice for the REVIEW & removal of offending materials, including a timeframe for tackling the Profile/Group/Page, publish it and adhere to it. YOUNG LIVES ARE BEING LOST DUE TO FACEBOOK'S INDIFFERENCE and we are sick of it.
HATO is a Support Network that spans the Globe and we speak for OUR 80,000+ combined members and supporters. They are the relatives of many of the teenage suicide victims, the creators of some of the largest Memorial Pages and Groups, and 50 of the most respected Anti Bullying Groups, and their loyal Anti Bullying supporters, from all over the World.
We are petitioning Facebook, for those members. Richard Allan step up to the plate and take responsibilty for the safety and wellbeing of your teenage users of your Social Networking Site BEFORE another young life is lost to suicide through a cyber assault.
Hate Groups and Pages are able to be created in the blink of an eye, yet are taking sometimes months to disable. Memorial Sites are being desecrated by fake profiles leaving abhorent comments, & heaping unacceptable anguish on the parents, relatives & friends of the deceased. Yet still their profiles are active after countless reports, or if they are disabled, they return with a different one.
Memorial/Tribute Pages have been FORCED to deactivate due to the onslaught. R.I.P Groups have been FORCED to go "request to join" due to the sickening comments. They should NOT have to do this.
Our Anti Bullying Partners are besieged with people begging for help. Help that Facebook should be providing by finding solutions to these problems These people all want one thing.
To be able to use your Networking Site without fear of abuse and harassment from Fake Profiles or Troll groups and without having to look at sickening Pages and Groups for ANY LONGER THAN NECESSARY. The undersigned want YOU, Richard Allan to ACT and ACT NOW. Thank You.
Sponsor
Hands Across The Ocean (Worldwide Anti Bullying Partnership)
Links