US Faith Leaders to US Gov't: "Hands Off Colombian Elections"
23
people have signed this petition.
Add your name now!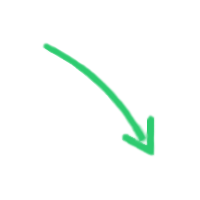 23

people

have signed.

Add your voice!
Maxine K.
signed just now
Adam B.
signed just now
(Español Abajo)
The people of Colombia seek to democratically elect a new government which will lead them into the future in conversation, cooperation and collaboration with other nations across the globe. The peaceful transition of power can be difficult and is often an essential indicator of a healthy system of governance.
As believers and leaders from many faith and religious traditions in the United States, we are called to love God and to love our neighbors as we love ourselves. Our prayers are with and for our southern neighbors. We are committed to global peace, freedom, justice and the universal human rights of people to exercise agency in the selection of their leaders. In this critical hour, we seek to speak with a unified voice to the business community and government of the United States —- Hands off the 2022 Colombian national elections.
There is an ugly and tragic history of foreign intervention in the political affairs of our neighbors. As a moral imperative, we declare that the powers that be in the U.S. must not intervene or interfere with the democratic electoral process in the upcoming national elections in Colombia. To seek to manipulate the will of the Colombian people in any way is ethically repugnant to our essential faith and political values and serves neither the best interests of the Colombian or the American people. As is our commitment to the voting rights of all people in the United States, we resolve that the rights of the Colombian people must be protected and preserved.
We bring our special attention to this 2022 national election in Colombia because we know that the eyes of the world are watching as Colombia considers the election of two progressives, Gustavo Petro for President and Francia Márquez, the first Afro-Colombian candidate for Vice President. Both have faced repeated death threats during the campaign, while to date more than 50 social leaders — including Afro Colombian and Indigenous human rights organizers and environmentalists, trade unionists, peasant movement organizers, and LGBTQ+ activists — have been murdered this year in an attempt to intimidate and eliminate Colombia's popular movements. Like the United States in 2008 and 2012 with the election of our first African American President and in 2020 with the election of the first African American Vice President, we understand that institutional change which confronts racist political history is never easy. When the realities of race, class and politics converge the promises of democracy are frequently compromised and corrupted.
We are worried by recent statements from US ambassador to Colombia, Philip Goldberg, offering to work with the Colombian government to protect its elections from foreign intervention.
We speak publicly today in support of the human rights of our neighbors and all of God's creation. We stand against U.S. foreign intervention in the 2022 Colombian national elections without hesitation or need for political explanation. We pray that the will of God and the will of the people will be reconciled. We pray that the people of Colombia will come together in the full embrace of the promise of partnership and peace.
_______________________
El pueblo de Colombia busca elegir democráticamente un nuevo gobierno que lo conduzca hacia el futuro en conversación, cooperación y colaboración con otras naciones del mundo. La transición pacífica del poder puede ser difícil y suele ser un indicador esencial de un sistema de gobierno saludable.
Como creyentes y líderes de muchas tradiciones religiosas y de fe en los Estados Unidos, estamos llamados a amar a Dios y a amar a nuestro prójimo como a nosotros mismos. Nuestras oraciones están con y por nuestros vecinos al sur. Estamos comprometidos con la paz mundial, la libertad, la justicia y los derechos humanos universales de las personas a ejercer su capacidad de decisión en la selección de sus líderes. En esta hora crítica, buscamos hablar con una voz unificada a la comunidad empresarial y al gobierno de los Estados Unidos - No se metan en las elecciones nacionales de Colombia de 2022.
Hay una fea y trágica historia de intervención extranjera en los asuntos políticos de nuestros vecinos. Como un imperativo moral, declaramos que los poderes de los Estados Unidos no deben intervenir o interferir en el proceso electoral democrático en las próximas elecciones nacionales en Colombia. Tratar de manipular la voluntad del pueblo colombiano de cualquier manera es éticamente repugnante para nuestra fe y valores políticos esenciales y no sirve ni a los mejores intereses del pueblo colombiano ni del estadounidense. Como es nuestro compromiso con el derecho al voto de todas las personas en los Estados Unidos, resolvemos que los derechos del pueblo colombiano deben ser protegidos y preservados.
Traemos nuestra especial atención a estas elecciones nacionales de 2022 en Colombia porque sabemos que los ojos del mundo están mirando mientras que Colombia considera la elección de dos progresistas, Gustavo Petro para presidente y Francia Márquez, la primera candidata afrocolombiana para vicepresidente. Ambos han enfrentado a repetidas amenazas de muerte durante la campaña, mientras que, hasta la fecha, más de 50 líderes sociales (organizadores de derechos humanos y ecologistas afrocolombianos e indígenas, sindicalistas, organizadores del movimiento campesino y activistas LGBTQ+) han sido asesinados este año en un intento de intimidar y eliminar los movimientos populares de Colombia. Al igual que en Estados Unidos en 2008 y 2012 con la elección de nuestro primer presidente afroamericano y en 2020 con la elección de la primera vicepresidenta afroamericana, entendemos que el cambio institucional que se enfrenta a la historia política racista nunca es fácil. Cuando las realidades de raza, clase y política convergen, las promesas de la democracia suelen verse comprometidas y corrompidas.
Nos preocupan las recientes declaraciones del embajador de EE.UU. en Colombia, Philip Goldberg, ofreciendo trabajar con el gobierno colombiano para proteger sus elecciones de la intervención extranjera.
Nos pronunciamos hoy públicamente en apoyo de los derechos humanos de nuestros vecinos y de toda la creación de Dios. Nos posicionamos en contra de la intervención extranjera de los Estados Unidos en las elecciones nacionales colombianas de 2022, sin vacilación ni necesidad de explicaciones políticas. Oramos para que la voluntad de Dios y la voluntad del pueblo se reconcilien. Oramos para que el pueblo de Colombia se una en el pleno abrazo de la promesa de asociación y paz.