We Want a Hamilton SMART Station!
158
people have signed this petition.
Add your name now!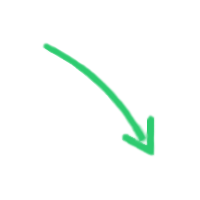 158

people

have signed.

Add your voice!
Maxine K.
signed just now
Adam B.
signed just now
We the undersigned respectfully request that you locate the South Novato SMART Rail and Trail station at the Hamilton transit site already identified in the Hamilton Master Plan. We, as residents of a mixed use facility, recognize the benefits of having a station nearby for the Villa\'s seniors, 4,000 fellow residents and 2,400 employees who make up our community. Furthermore, it would benefit the employeees of Bel Marin Keys and the Novato community with easy access to planned Hamilton Marketplace SuperSafeway and Flagship restaurants, Marin Airporter, newly renovated pool and other services Hamilton has to offer the community at large. What follows is a list of key reasons Hamilton is an ideal location for the South Novato station: Hamilton Deserves a Station: -High density Community: 4,000 residents, 2,400 employees -Attractions bring visitors into community, including new 55,000 square foot SuperSafeway; flagship restaurants Hamilton Marketplace on Nave -4 acre site already included as transit center in Hamilton Master Plan, with ample parking space -Existing shuttle schedule can be optimized with SMART schedule for easy commutes -Likelihood of weekend, extended evening rail service, and complimentary wireless onboard means added convenience -Reliable transit times (6 minutes to Civic Center, 11 to San Rafael, 16 to Larkspur and 18 to Petaluma) means added convenience for residents and employees, less time wasted in traffic.(Source: john Nemeth, Rail Planning Manager SMART) Hamilton Employees Support a Hamilton SMART station: -In one week, out of 39 surveys collected by Barker Pacific from the Hamilton Hangar employees, 97% want a Hamilton station and 87% will commute to Hamilton by rail -If trend holds true for the total 2,400 employees (or if it is even one quarter of current trend), a sizable amount of cars will be removed from our community. -A Transportation Demand Management System is in the Hamilton Master Plan which includes 25% subsidy for employees who use public transit and a TDM Coordinator to be hired shortly. Hamilton Residents Supported SMART in 2006: -A 54.6% majority of East Hamilton precinct #5227 and 68.6% majority of Hamilton precinct #5228 voted yes to measure R in 2006. (Source: Marin County Gubenatorial general election, November 7, 2006 official final Statement of Votes cast) SMART self-propelled railcars are clean: -SMART will follow new federal regulations reducing sulfur in fuel 97% from 500 ppm to 15 ppm. (Source:EIR Section 5-31) -SMART committed to using additional control measures to further reduce NOx and particulate matter. -Initial lab tests with prototype engines show air leaving diesel trains outfitted with these particulate filters will be cleaner in particulates than the air that went in.(Source: Ultrafine Particle Emission and Control Strategies, by David B. Kittelson, South Coast Air Quality Management District Conference) -EIR proved there are no harmful effects from SMART-type railcars even after worst-case scenario of 70 years of continuous exposure. (Source: EIR Section 3.5.5) -Scientific American describes new diesel engines, combined with exhaust scrubbers which SMART will use, as nearly as green as hybrids; (Source: Scientific American, March 2007, pg. 80) -S. Novato is a pass through station and train idling is less than 30 seconds (Source:EIR 3.5.11) SMART self-propelled railcars are quiet: -At 50 feet away, SMART Railcar is 50 decibels, the same sound level as a quiet office. At 50 feet, a city bus is 80 decibels, the same as a garbage disposal. (Source: EIR section 3.7) -City can apply to make Hamilton Parkway intersection, and Roblar, a quiet zone, which means no train horn ever needs to be sounded there. -Several supplementary safety measures required for quiet zones are already in place at Hamilton Parkway including divider, concrete barrier on one side and multiple crossing gates. Traffic impact should be positive: -SMART railcars will not delay traffic at Hamilton Parkway intersection as they pass through in 7 seconds, 35 seconds total with gate time. (Source: EIR section 3.2-23) -Hamilton traffic still well under capacity built into Master Plan, and will continue to be once final Hangars are leased per Jim Albrecht, city planner. -Ridership from Hamilton residents and employees means many cars will be diverted from congestion area of Main Gate Road and Nave Drive. -SMART will undertake a full traffic/environmental impact study of new station location to comply with CEQA. Home Value station effect is positive: -A published thorough review of 12 rail projects nationally concluded: In general, proximity to rail is shown to have positive impacts on property values. The property value premiums due to increases in accessibility range between 3% and 40%.; (Source: www.APTA.com/research/info/briefings/documents/diaz) -Further regression analysis research included in EIR showed the positive impact on property located within half-mile of California rail projects (LA Metrolink and San Diego Coaster). SMART has higher forecasted ridership than several of these lines (that show positive home value impact) even though they go to Los Angeles. (Source: EIR Section 3.2-50) -Home value increases in these studies despite fact that they are traditional locomotive rail projects, not as small, quiet, clean or comfortable as SMART- type railcars. Conclusion: The seniors, other residents and employees that make up the Hamilton Community, and the greater Novato community will reap many benefits from a Hamilton station. Modern railcars offer quiet, clean and comfortable way to bypass traffic.
Sponsor
Sponsored by a Hamilton resident