Halt Freightway Redevelopment To Protect Our Schools And Taxpayers
869
signers.
Add your name now!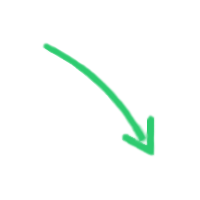 869

signers.

Almost there!

Add your voice!
Maxine K.
signed just now
Adam B.
signed just now
17 December 2019
Dear Scarsdale Mayor and Board of Trustees,
We, the undersigned, are residents of and merchants in the Village of Scarsdale. We respectfully request that you halt proceedings with the two Freightway Redevelopment finalists you chose, until the School Board and the Village Board of Trustees independently run studies on the possible effect of 20 -500 new students coming to Scarsdale in the currently proposed residential units and how those enrollments would impact the quality of education and physical constraints at our schools. We are concerned additional enrollments would automatically trigger rezoning of schools, which many residents oppose.
We recommend that you:
involve the Scarsdale School Administration, the School PTAs and the School Board more proactively and transparently; waiting to get them more involved later in the process is too risky for current residents,
create a Freightway Committee with diverse representation of residents, PTA members, and local merchants from the Village Center and Garth Road to help you with our professional expertise and experience to get significant input from a diversity of Scarsdale residents and merchants as to what type of commercial, cultural, and recreational facilities we want in Freightway,
revise and reopen the Request for Proposal process, so that as many bidders can show us different designs,
ask all bidders to disclose their financials when they show us designs, so that we can evaluate their ability to service their debt until they complete Freightway Redevelopment,
evaluate and disclose to residents the impact of increased residents on our traffic patterns, parking, and train crowding and safety, and
organize a referendum, so that we the residents can choose the proposal best suited to our needs.
We are open to re-developing the Freightway site, provided that this redevelopment can be accomplished by
not burdening our School District,
bringing desirable, revenue-enhancing facilities to our Village, and
lowering existing residents' property taxes.
Otherwise, let us maintain the existing Freightway garage, while we figure out the best steps moving forward.
Best regards,
Scarsdale Residents For The Protection Of Our Schools And Taxpayers

Brief Highlights of Present Challenges With Village Board Freightway Process
During the December 11, 2019 meeting, there were dozens in attendance who expressed skepticism about the current request for proposal process for Freightway Redevelopment, which, in summary, involves selecting a winner developing company for a letter of intent and then going through feasibility studies. To us, this is doing things backwards and tends to fulfill the 'inevitability' of a new apartment complex that will open a Pandora's box into our school system, not to mention our tax system.
The Village Board Freightway process, which keeps the school district and Board of Education mostly out of the picture, until months or years down the road, is not in accordance with the obvious priorities of those of us who value Scarsdale's tradition of academic excellence. When it comes to the health of our school system and our personal taxes, we cannot sit silently while years go by only to see more of the same in the coming years. Our signatures request a pause in the Freightway process until a school-centric study can be undertaken.
The two Freightway Redevelopment proposals, which are both very similar, call for the construction of between 220 and 280 apartment units -- mostly rentals. Because New York Property Tax law provides extremely preferential tax treatment to apartment units, especially rentals and co-ops, as compared to single family houses, the owners of the Freightway apartment units will pay much lower property taxes per capita than the owners of single-family houses in the Village of Scarsdale, which comprise 95% of the housing stock. Therefore, all existing Scarsdale homeowners will have to subsidize the cost of the municipal and school services received by the new apartment residents. Our property taxes will increase to cover the increased costs of serving the new residents.
Moreover, because the two finalists are not proposing to restrict occupancy in their apartment units by age (for example, by limiting occupancy to residents who are at least age 55 or older), the impact on the Scarsdale School District is likely to be severely negative. The Freightway site is located in the Fox Meadow Elementary School District, and ALL elementary age students residing at Freightway will be assigned to Fox Meadow, which is already operating near capacity and cannot be easily expanded. With the increases in student population from Freightway apartments, re-districting of the elementary schools will be very likely to avoid overcrowding. This is a very disruptive and undesirable outcome.
Recent comparable apartment unit developments are showing far higher student populations than predicted by the developers and their Village partners. In Short Hills, New Jersey, for example, a very similar community to Scarsdale with an outstanding public-school system, a developer proposed a 200-unit apartment complex and originally predicted only 32 new public-school students would live there. The development will be opening in the Summer of 2020, and in late October 2019, the developer notified the school district that it now expects 120 to 125 students to reside there. There is no need for this type of unwelcome surprise to happen in our Village.