HALT DESTRUCTION OF EAST SANTA ROSA CANYON
285
people have signed this petition.
Add your name now!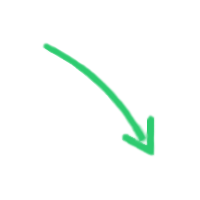 285

people

have signed.

Add your voice!
Maxine K.
signed just now
Adam B.
signed just now
*** JUNE 11TH: SEE END OF TEXT FOR IMPORTANT UPDATE***
As you read this, bulldozers are wreaking havoc on Stashak Canyon, a magical natural canyon and open space in East Santa Rosa.
The County of Sonoma is not simply allowing this destruction in the face of "long-cooled embers of opposition", as this poor treatment of the issue conveys (http://www.pressdemocrat.com/news/4010455-181/new-…), but in direct violation of multiple levels of LAW:
The current development includes the paving of 2 roads across a protected agricultural preserve, down steep slopes, through a grove of mature oaks, and bridging Austin Creek (all with NO ENVIRONMENTAL REVIEW). This is in direct violation of the California Conservation Act (Williamson Act).

A group of valiant neighbors took justice into their own hands, on their own time and dollar, to stop this project 10 years ago. Now the local community's interest are not being considered, and there has been no real opportunity for public input.

Irreparable damage to this magical place has no doubt already been done - in a secret and in-all-likelihood highly corrupt process. In light of this, THIS PETITION DEMANDS THE FOLLOWING:
A HALT TO CONSTRUCTION UNTIL:
1) THE ISSUE IS PROPERLY TREATED IN A PUBLIC FORUM
2) THE PROVISION OF THE FOLLOWING LEGAL DOCUMENTS, the existence of which is imperative for the project to go forward legally
-documentation of any Environmental Impact Report relative to the public roads across Stashak Ranch
-documentation of the County turning jurisdictional responsibility for the Williamson Act contract to the City of Santa Rosa and under part of the statute that is allowed when the City has no Williamson Act experience
-documentation of findings of compatibility with the Williamson Act and related due diligence done to minimize the negative impact on the protected preserve, including exploring alternative paths for these roads
This is hardly a "public improvement". Let it not go any further.
***JUNE 11TH UPDATE***
FRIENDS:
IMPORTANT UPDATE ON THE STASHAK CANYON SITUATION:
County Counsel Michael Gonga has just completed a thorough investigation into the existence of the legal documents the petition demanded.
The result? THEY DO NOT EXIST.
This confirms:
1) There has been NO review of the environmental impacts of this supposed "public improvement," which is destroying Williamson Act (California Conservation Act) land.
2) The County has never turned over jurisdictional responsibility for Williamson Act findings and oversight to the City of Santa Rosa. (confirming that the county is illegally trying to wipe its hands of the situation)
HOWEVER, we subsequently received word that, despite these clear legal infractions, the COUNTY WILL BE TAKING NO ACTION TO HALT THE ONGOING DESTRUCTION.
In all likelihood, they fear a lawsuit from the developer. What does that mean? A likely lawsuit from us.
THIS COMMUNITY EFFORT NEEDS YOUR HELP. And here's what you can do:
CONTINUE SIGNING, COMMENTING ON, AND CIRCULATING THE PETITION (linked below). It currently has 219 signatures and 61 comments and continues to grow.
CONTINUE CALLING AND E-MAILING the following representatives to express your concerns and now to demand to know why they are allowing this destruction to continue in light of the above two obvious legal violations.
SEND AN EMAIL TO gusgreenstein@gmail.com and fredgreenstein@pacbell.net if you would like to join the e-mail chain on which official correspondence (fully detailed) is taking place and/or IF YOU OR SOMEONE YOU KNOW WOULD BE INTERESTED IN CONTRIBUTING TO A CROWD-FUNDED LAWSUIT. Please cearly indicate what you are interested in your message.
YOUR TIME, ENERGY, AND SUPPORT HAS BEEN HUGE SO FAR. PLEASE SUSTAIN UNTIL THE TRACTORS SHUT DOWN.
THE FIGHT CONTINUES