Halo: Reach for PC
21
people have signed this petition.
Add your name now!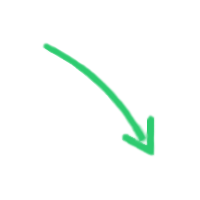 21

people

have signed.

Add your voice!
Maxine K.
signed just now
Adam B.
signed just now
Bring Halo: Reach to PC

Halo: Reach, the latest and greatest when it comes to Halo games. Bungie's last hail marry before they move to a new horizon. Halo has always been Microsoft Xbox's crown jewel. It has seen Halo: Combat Evolved, Halo 2, Halo 3, Halo: ODST, Halo Wars, Halo: Reach and the upcoming Halo 4 & Halo: 10th Anniversary.
Both Halo: Combat Evolved and Halo 2 were ported to PC, Halo: Combat Evolved was a hit on PC, with thousands of players and a population count on their demo client that could even rival the retail.
When Halo 3 came to PC it experienced moderate success, it was exclusive to Windows Vista. Which was at the time, and still to this date, not very popular. Most people were unwilling to switch from XP to Vista just for Halo 2. And thus the game's population quickly disappeared.
With the release of the wonderful Windows 7, which has converted countless amounts of unconvinced users from XP, I'm sure if Halo 2 has come out today it would have experienced a much more loving embrace.
Halo 3, for whatever reason, never experienced a PC port. Leaving the PC Halo's with an incomplete trilogy. But Halo 3 is 5 years old now. So bothering with asking for a PC port is pointless.
The latest Halo game, Halo: Reach however is still very popular. And now that Bungie is gone from the series, 343, Halo's new dev team, needs to show they can top or at least match Bungie's stellar performance.
Bungie's big thing was community, they listened and loved. The community has been asking for more Halo on PC for years, it would be in 343's good interest to tickle that fantasy. Microsoft has nothing to lose as well, I understand why a PS3 or Wii port would be pointless. But Microsoft owns both PC and Xbox, so all that really could happen is they make some extra money.
If Halo: Reach was done properly for PC, it would be a hit.
To do so, it would need:
Mouse & Keyboard controls (as well as Xbox 360 gamepad support)
Dedicated Servers
A server list well as match making
Mod Support (instead of Forge mode)
Improved Graphics (Anti-Aliasing, etc.)
Availability on popular Digital Download systems (Direct2Drive, Games For Windows Live, Steam, etc.)
With these basic PC features, a Halo: Reach for PC port would be incredibly popular.
It would both rank in lots of money and lots of fan support. Happy fans, means more fans, more fans, means more money. It's win, win.
So Microsoft, whats holding you back?