Helping Haiti to get over cholera
306
people have signed this petition.
Add your name now!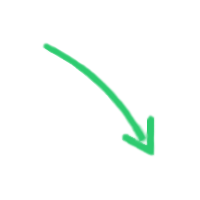 306

people

have signed.

Add your voice!
Maxine K.
signed just now
Adam B.
signed just now
To International Public Opinion
To the International Red Cross
To the Organization of American States (OAS)
The past few months have been particularly harsh for Haiti, our country has suffered greatly from natural disasters, such as the earthquake that took place in January of this year, where over 240,000 people perished, our material loss is incalculable, and to make matters even worse, we have suffered in recent months, hurricanes and tropical storms that have taken care of making the unimaginable even worse.
There are also epidemics that the Haitian government cannot contain since the scarce resources available to the state for health and social services have been misused, and thus far, more than 800 people have died from Cholera.
The international community's assistance we have received has been insufficient and even though it has been sent with good intentions, much of what has been donated, unfortunately, has not reached the people of Haiti having fallen short due to needless intermediaries.
The inequality gap that exists in Haiti is colossal, and the state apparatus bans full free expression of the press, controlling media outlets and exercising great control and total censorship.
Today, we are on the heels elections, which should take place with relative peace and calm. International organizations, such as MINUSTAH (UN stabilizing mission in Haiti) are controlled by the family of President René Preval, much like the agency within Haiti that is in charge of overseeing the elections.
We MUST alert and call the attention of the International Community to this situation, including international organizations, media outlets, Non Governmental Organizations (NGOs), to remain vigilant and exercise pressure on René Preval to guarantee clean, democratic, peaceful, and transparent elections, since the exercise to vote is a universal human right.
The vast majority of us live in extreme poverty, we do not see a very bright future if our situation remains on the current course.
Sign this pledge to guarantee free and fair election that will allow us to have a better life.
***SCROLL DOWN TO SIGN***
-------------------------------FRENCH TRANSLATION---------------------------------------
Les derniers mois ont été particulièrement pénibles pour Haïti. Notre pays
a été ravagé par des phénomènes naturels ; le séisme qui a eu lieu le 12
janvier de la présente année, a tué plus de cent quarante mille personnes
et les pertes matérielles restent innombrables. Aujourd'hui, une autre
série de phénomènes climatiques se charge d'empirer notre situation.
Etant donné le détournement des fonds assignés à la santé et à la sécurité
sociale, les épidémies qui se propagent n'arrivent pas à être contenues par
l'Etat haïtien et près de mille personnes ont été emportées par cette vague
L'aide internationale reçue est insuffisante et, malgré la démonstration de
bonne volonté de nos amis étrangers, l'intégralité des dons n'atteint pas
les plus nécessiteux, puisque les joueurs intermédiaires s'en accaparent.
La brèche existant au niveau de l'inégalité sociale est énorme et l'appareil
de l'Etat tente de bâillonner la libre expression en confinant, contrôlant et
censurant les quelques medias existants.
Aujourd'hui, nous sommes à l'aube des élections qui se tiendront dans
un calme relatif et une paix discutable. Les organismes internationaux,
comme la MINUSTAH (Mission des Nations-Unies pour la Stabilisation
d'Haïti), tout comme l'organe (CEP) qui se charge d'organiser et de veiller
à la bonne tenue des élections en Haïti sont contrôlés par les familles
alliées au président René Préval. Nous sommes dans l'obligation d'alerter
les Organisations Internationales, les moyens de communication, les
Organisations Non Gouvernementales, afin qu'ils tournent leurs yeux vers
Haïti et qu'ils exercent des pressions afin que M René Préval garantisse des
élections propres, démocratiques, pacifiques et transparentes, puisque le
vote est, par essence même, un droit humain universel. La plupart d'entre
nous vivent dans la pauvreté extrême et notre futur ne pourra être différent
si le cours des choses reste le même.
Signez cette pétition afin de garantir une élection légale qui nous permettra
-----------------------------------------------------------------------------------------------------------
----------------------------- SPANISH TRANSLATION --------------------------------------
-----------------------------------------------------------------------------------------------------------
A LA OPINIÓN PUBLICA INTERNACIONAL:
A AMNISTÍA INTERNACIONAL:
A CRUZ ROJA INTERNACIONAL:
A LA ORGANIZACIÓN DE NACIONES UNIDAS:
A LA ASOCIACION DE ESTADOS AMERICANOS:
Los últimos meses han sido particularmente dificiles para Haití, nuestro país ha sido devastado por fenómenos de índole natural como el sismo ocurrido en Enero de este año donde murieron más de 240 mil personas y las pérdidas materiales fueron incalculables ahora una serie de fenómenos climáticos se han encargado de empeorar nuestra situación. Hay epidemias que el Estado Haitiano no puede contener dado que muchos de los recursos destinados a la salud y seguridad social han sido desviados y hasta el momento han fallecido más de 800 personas por Cólera. La ayuda internacional que hemos recibido es insuficiente ya que aunque los demás países han mostrado su buena fe desgraciadamente no todo lo que han donado llega al destino final quedándose en las manos intermediarias, la brecha que existe en la igualdad social es enorme y el aparato del estado intenta coartar la libre expresión controlando los pocos medios de comunicación y ejerciendo control y censura total.
Hoy día estamos en la víspera de elecciones que se celebraran en una relativa calma y paz. Los organismos internacionales como la MINUSTAH (Misión de Estabilización de las Naciones Unidas en Haití) son controladas por la familia del presidente René Preval, asi como el órgano que se encarga de vigilar las elecciones dentro de Haití. Necesitamos alertar a las organizaciones internacionales, medios de comunicación, Organizaciones No Gubernamentales para que volteen los ojos a Haití y ejerzan presión para que René Preval garantize una elección limpia, democrática, pacífica y transparente, ya que ejercer el voto es considerado un derecho humano universal.
La mayoría de nosotros vivimos en pobreza extrema y nuestro futuro no se vislumbra diferente si las cosas siguen el curso como hasta ahora.
Firma esta solicitud para que se garantice una elección legal que nos permita vivir.
Links