No to the constant rise in Games Workshop prices!
385
people have signed this petition.
Add your name now!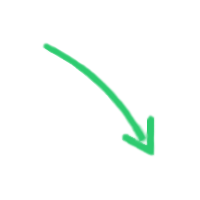 385

people have signed.

Your voice needed!
Goal: 500
Goal: 500
This is a petition collecting signatures against the rise in Games Workshops prices. Over the last couple of years Games Workshops prces have risen dramatically, starter box sets having gone from £50 to £61.50 and are now set for another rise. As gamers we are fed up of the constant increases and the movement towards big business, rather than focusing on the hobby aspect. So many people are being priced out of the market. £12 for a single model means most kids wont be afford to buy a model, paint (now £3 a pot!) and brushes (£5 a time). The whole point of this as a hobby as that it would be fun, relatively easy to play and above all else affordable. The average cost of starting the hobby is now ludicrous. £40 for the main rulebook, £17.50 for the codex, starter hobby set £30 and then a single model at £12. Who has nearly £100 spare now? The future of the business is based on children. How many of them can afford that? As a collective group of gamers, hobbyists and enthusiasts i think it is now time for us to express our displeasure directly to Games Workshop. Hopefully they will listen, hopefully they will hear the cry of the gamers.
Links