Help to Reopen the CLOSED GW Sonography Program
27
signers.
Add your name now!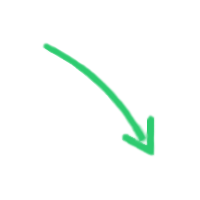 27

signers.

Almost there!

Add your voice!
Maxine K.
signed just now
Adam B.
signed just now
GW Sonography Alumni 04/24/2014
Jeffrey S. Akman, M.D.
Dean of the School of Medicine and Health Sciences
Vice President for Health Affairs
The George Washington Univeristy

Joseph M Bocchino, EdD.
Senior Associate Dean for Health Sciences
School of Medicine and Health Sciences
The George Washington University

We want to thank you for your recent e-mail regarding the GW Sonography Community.
As you know, GW Sonography alumni were very disappointed to find out the program was going to be terminated for good. Since we believe the actions taken to be unfair, we would like to address three points in your letter directly and then ask for some additional clarifications, which take the form of questions we have received from GW Sonography alumni.
First, to quote from your letter:
"The decision to discontinue the program was made after careful evaluation of health market changes, pressures on institutions of higher learning, and assessment of other educational institutions in our community."
This makes it clear that the Sonography program was closed due to financial reasons, either from within the college itself or, more likely, from the larger university looking to cut programs that do not bring in significant amounts of money. In doing so, the university has failed to look at the larger implications of its decision: the Sonography program is one of GW health science programs that comprises diverse students who may not have been able to launch careers in health sciences . It is extremely disappointing that the university has decided to cater to the individuals who can pay full tuition over the needs of hard-working individuals who want to learn about an important health care field but come from modest means.
"We believe that the other institutions in the Washington, DC, area that offer Sonography preparation are well positioned to meet the ongoing needs of the profession."
We alumni do not know every detail about the other D.C.-based higher education Sonography programs, but we are confident that GW's is the most comprehensive and the best regarded. One can't, on the one hand, say GW is the best school in the region and then, on the other hand, say other schools are just as good and can fill in the gaps.
"For all of our faculty and preceptors, while GW may not be providing the foundational training for your Sonographers going forward, we will be providing Sonographers with the opportunity to advance their managerial and leadership capabilities."
If GW is going to close its Sonography program, and essentially discontinue the type of support it has been giving to Sonography graduates and DMV area communities, what are the types of programs GW plans to create to help Sonography graduates, and when will they begin? Will there be GW-supported health science job fairs? Low-cost or free management training seminars? Subscriptions to Sonography-related medical journals? Continuing education courses?
Second, additional Quastions .
1. Could you please elaborate further about who made the decision to close the program and why decisions were made without consulting with alumni and current students? Shouldn't we have a say in the matter, or are these types of decisions solely made at the administrative level?
2. Had there been a discussion about other options for allowing the GW Sonography program to remain open? Maybe a joint program with another medical-relating subject, like ultrasound guidance of muscle-skeletal issues with physical therapy? Or, perhaps, with nursing with a focus on ultrasound if students want to do a dual program in being a nurse in an OB/GYN office, for example?
3. While the closure seems rather abrupt to us, what types of cost-cutting measures had been taken beforehand?
4. For the Sonography alumni, how can GW continue to provide the support for us in the community if the Sonography faculty and staff are not there anymore?
5. Are there any future plans of continuing or re-opening the program in the future?
In sum, GW provides more bridges to the medical community than the local colleges can provide; the university has more valuable resources and overlapping connection than other schools. Many GW alumni return as teaching assistants to share their wisdom of knowledge. The professors care about the subject matter and go beyond students' expectations to ensure every aspect of ultrasound is understood for each and every Sonography student. And, finally, it opens up so many economic opportunities for its diverse cohort.
For these reasons and more, we hope you reconsider your decision to shutter the Sonography program at GW.
We are looking forward to your prompt response.
Sincerely,