City of Guelph Animal Nuisance By-Law
118
people have signed this petition.
Add your name now!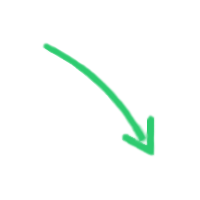 118

people

have signed.

Add your voice!
Maxine K.
signed just now
Adam B.
signed just now
The domestic cat (Felus catus), an introduced species, is currently free to roam the outdoors within the City of Guelph contributing to property damage; to health impacts on humans; to the high mortality rates of wildlife; and higher cat mortality rates. As a result cats should be included as a nuisance animal within the City of Guelph's Animal Control By-Law.

Those who signed the following petition would like to see cats incorporated into the City of Guelph's Animal Control By-law. In addition they would also like the following items to be included in the by-law:
a) the forbidding of cats to roam freely outdoors,
b) the forbidding of cats to cause damage on other people's properties,
c) the forbidding of any person to permit a cat to enter or remain on private property without the property owner's or occupier's consent, and
d)that outdoor cats must be spaid/neutered.
The majority of the urban areas in Canada and surrounding Guelph already contain the above items within their Animal Nuisance By-Law. The following lists are not inclusive.
a) Cats are not allowed to roam in Sarnia, Welland, Waterloo, Hamilton, Oakville, Calgary, and Winnipeg;
b) Cats are not permitted to cause damage to property in Sarnia, Toronto, Ottawa, Welland, Waterloo, and Oakville; and
c) in Winnipeg all cats must be sterilized.
According to a number of recent studies (Beckerman et al. 2007, Baker et al. 2008, and van Heezik et al. 2010), cat predation contributes to a high mortaility rate of birds, small mammals, and amphibians in the urban and suburban landscape. No estimates of any other anthropogenic mortality source (e.g. collisions with windows, buildings, communication towers, vehicles, and pesticide poisoning) approach the bird mortality determined for cat predation through a recent study by Loss et al. (2013). This peer-reviewed study has found that outdoor cats cause a much higher bird and mammal mortality annually than has been widely reported, with annual bird mortality estimated to be 1.4 to 3.7 billion and mammal mortality to be 6.9 to 20.7 billion individual annually within the United States. Despite these harmful effects, policies for management of free-ranging cat populations and regulation of pet ownership behaviors tend to be dictated by animal welfare issues rather than by ecological impacts.
Preventing cats from roaming while outdoors will not only protect surrounding wildlife, but also protect cats from a variety of dangers: Outdoor cats are more prone to getting lost, vehicular accidents, cat fights, disease and parasites. As a result, indoor cats live longer healthier lives than their outdoor counterparts (Levy 2003, and Taylor 1995).
Allowing cats to roam outdoors increases the risk of the parasite Toxoplasma gondii to be transferred to humans. All cats that have access to the outdoors are essentially infected by this parasite. Outdoor cats often use neighbouring gardens as their litter box where they may bury their fecal matter. The owner of the property is thus at high risk of coming into contact with this fecal matter unknowingly while working in their gardens. Toxoplasmosis, the infection associated with this parasite, can be extreme to deadly for unborn children if their mothers are exposed (U.S Food and Drug Association 2013).
Realizing that cats are difficult to capture, and therefore using Sarnia's Animal Nuisance By-law as a precedent, the City of Guelph's by-law should allow the public to confine trespassing cats in a humane portable container until the City's Animal Control Officers is available to pick up the cat.
The fines associated with the by-law must be enough to persuade the citizens of Guelph to abide. It is suggested to use an increasing fine structure such as the one used in Welland, Ontario. Welland's expenses to reclaim the cat are outlined as follows:
a) First time offense $25.00;
b) Second time offense $75.00;
c) Third time offense $150;
d) All additional offenses $500;
e) Expenses of care of the cat - $25.00 per day or part thereof; and
f) Veterinary bills are to be paid entirely by the owner.
Damage inflicted by outdoor cats on neighbouring property and local wildlife can be greatly minimized by including domestic cats into the City of Guelph's Animal Nuisance By-law. Domesticated cats should be confined to the same standards as all other domesticated animals. This is an opportunity for cat-owners and their neighbours to work together for the betterment of cat life expectancy, local wildlife and personal properties.
References:
Baker P.J. et al. 2008. Cats about town: is predation by free-ranging pet cats Felis catus likely to affect urban bird populations? Ibis , v.150 (Suppl. 1), p.86.
Beckerman, A.P. et al. 2007. Urban bird declines and the fear of cats. Animal Conservation. v.10, p.320.
Levy, J. 2003. Evaluation of the effect of a long-term trap-neuter-return and adoption program on a free-roaming cat population. Journal of the American Veterinatry Medical Association. 222(1), pg. 42-6.
Loss, S. R., Will, T., and P. P. Marra. 2013. The impact of free-ranging domestic cats on wildlife of the United States. Nature Communications. DOI: 10.1038/ncomms2380.
Taylor, E.J. 1995. Some nutritional aspects of ageing in dogs and cats. The Proceedings of the Nutrition Society.54(3), pg. 645-656.
U.S Food and Drug Association. Accessed: July 7, 2013. Food Safety for Moms-To-Be: Before You're Pregnant - Toxoplasma
http://www.fda.gov/Food/ResourcesForYou/HealthEducators/ucm082328.htm
van Heezik, Y., Smyth, A., Adams, A., and J. Gordon. 2010. Do domestic cats impose an unsustainable harvest on urban bird populations? Biological Conservation. 143 (1), pg. 121-130.
Links