Guardians Unite! Mass Event Idea!
28
people have signed this petition.
Add your name now!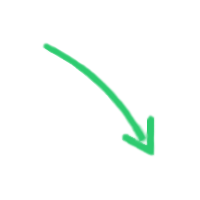 28

people

have signed.

Add your voice!
Maxine K.
signed just now
Adam B.
signed just now
Dear Bungie,
First I would like to start off with saying thank you! Thank you for the games you have developed for us over the years. They have kept me and fellow gamers entertained for hours on end. Even though I am new to Bungie games, I have heard of the other games this company has developed. So on behalf of countless of gamers who love your games, THANK YOU!
With that being said, I would know like to discuss what this petition is for. Now, when most people hear petition they cringe. But don't worry Bungie. This is not a complaint. More like a way to get make your players more excited for what they have already. Earlier this year you guys released one of the most anticipated games of the year. With Activision backing the development you guys promised us a game that would span for ten years across the consoles. And with a budget that can compare to an all star cast Hollywood movie, it's very possible that ten year gameplay could happen. That's right Bungie, I'm referring to Destiny!!! Destiny, a game that could possibly shape the way of gaming for years and years. If you think about it, a FPS with MMO style elements is a brillant idea. And I'm sure your sells indicate this.
Now, as crazy as I am for Destiny (when I say I, I'm speaking for all of the Destiny fans out there, as the signatures for this petition shows) there could be some improvements. Some minor, some major. And I am sure you guys are working on those as I write this. After all you guys do have major video game titles under your belt. Bungie isn't an amateur company. What I want to concentrate on however are the events. Destiny events are a truly unique idea. Not entirely new since they do it on PC MMOs but new to gaming consoles. And at first, we loved it. People actually questioned when they would occur but now its kind of running low on juice. Don't worry though. Your consumers have a great idea that will blow the servers up (not literally of course). They actually want this to happen so they can participate. And since Bungie is a company that actually listens to its consumers I will tell you what that idea is in hopes you guys will implement it.
Some ideas your consumers want to see in a live event:
1). Mass live events (not crossing gaming servers). You guys have live events on the moon, and the cosmodrome. Many people actually wanna take part in a mass live event within the tower, the Last City and the Walls surrounding the city. Something along the lines of a gigantic battlefield. There's actually a description of something like this occurring before the time the game takes place. Why not make it an event? As rewards go for something like this, you can continue the the random rewards for participation, or inbox rewards for best performance within level groups and/ or class groups.
2). Space battles. At the beginning of the story our Guardians have to find a ship and actually go back to find a warp drive. These are necessary to fight outside of Earth and protect The Last City. But why different ships? As of now we can do very little with our ship. Why not let us use them for a space battle or an air battle during an event. All enemies have ships as well. Are we to believe that they don't attack from air? That they will always drop off troops?
3). Players also want to see real time consequences with a mass live event. For example, if the Fallen are attacking the city and they capture or cause too much damage or casualties then Xur will not show up at certain locations or not at all for losing.
4). We have Vanguards for a reason. Let them actually be commanders on the battlefield during an assault on the city or tower. Maybe even attack a little. These vanguards are supposed to be legends in their own right...right?
5). Maybe make it possible to divide off in teams to defend certain areas during an Assault on The Last City.
These are just a few ideas we would like to see. Maybe you guys are actually thinking about doing this in the future. If not, I think a lot of people want to see it done. Destiny is a big part of people's lives now. It can be for another 10 years.
Keep up the good work!
Yours truly,
Fellow Guardians