"Guard the Guardians" at Manatee County Animal Services
300
people have signed this petition.
Add your name now!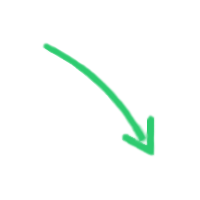 300

people

have signed.

Add your voice!
Maxine K.
signed just now
Adam B.
signed just now
"The greatness of a Nation and its moral progress can be judged by the way its animals are treated."--Mahatma Ghandi
We, the undersigned, demand that the Board of County Commissioners and its Chairperson (vanessa.baugh@mymanatee.org), the County Administrator (ed.hunzeker@maymanatee.org), and the Public Safety Director (robert.smith@mymanatee.org) take immediate and affirmative action to hold shelter employees accountable for the humane treatment of animals in their custody and to institute an ethic of honesty and transparency when citizens challenge the internal practices of MANATEE COUNTY ANIMAL SERVICES.
It is plainly evident that despite having resolved on 11 OCT 2011 "NO KILL" protocols for the humane treatment of animals in its custody, the practice of euthanasia at the shelter is business-as-usual. Every year County Government and Administration makes great fanfare to quell public dissatisfaction, yet the same problems and the same people keep repeating the same behavior over and over again. The organizational ethos at the shelter is still a 19th-century one that FAILS TO ACKNOWLEDGE that animals are sentient creatures that suffer and feel pain and that feel other animals' suffering and pain.
The shelter's ethos is also one that is HOSTILE TO VOLUNTEERS AND NEW EMPLOYEES who try to uphold a different kind of ethos that supports the 2011 NO KILL Resolution. In fact, the county recently designated JOEL RICHMOND, an animal control officer known in the record to be PHILOSOPHICALLY OPPOSED TO "NO KILL," the shelter's INTERIM DIRECTOR. Adding insult to injury, in 2015 the county fired BETH LEWIS, a shelter manager who, unlike many of her counterparts in the workplace, was trying to do the right thing in the service of her organization's compact with both the animals and the people of Manatee County.
Citizens in Manatee County, Florida, have presented volumes of hard evidence that MANATEE COUNTY ANIMAL SERVICES--an enforcement arm of local government that is supposed to take in and "shelter" neglected and abused animals--in fact TAKES IN, NEGLECTS, and ABUSES ANIMALS.
Animal abuse at the shelter did not begin under Richmond's watch as Shelter Director, but animal welfare advocates in Manatee County have long identified him as being a significant source of the problem. They regard him as being part of a regime of employees who lack empathy, leadership, will, and imagination. For over three years, animal advocates have called for his firing. Instead, the county fired the one employee, Beth Lewis, whom citizens had regarded as a positive agent of change at the shelter.
When citizens present Shelter Directors, County Commissioners, the County Administrator, and the Public Safety Director with hard evidence, citizens are met with EMPTY PROMISES, DUPLICITOUS EXCUSE-MAKING, and UTTER CONTEMPT for PEOPLE WHO CARE.
For example, citizens recently requested video footage from the shelter's Euthanasia Room dated 22 OCT 2015.
The image from this video proved that the shelter HAD VIOLATED ITS OWN POLICY FOR NOT EUTHANIZING ANIMALS IN THE CONSCIOUS PRESENCE OF OTHER ANIMALS.
Citizens also pieced together other evidence showing that some of the animals being killed on 22 OCT previously had been advertised as HEALTHY, ADOPTABLE ANIMALS. One of them, had even been photographed on a dog-walk with Manatee High School Cheerleaders. Yet on 22 OCT, those same animals had now been declared as aggressive and not adoptable.
Soon after, citizens requested more video footage for a later date.
At that point, the shelter informed citizens that footage for the second date was not available because THE CAMERA HAD BEEN MOVED FROM THE EUTHANASIA ROOM to a "more needed location."
Then, on 17 NOV, the subject of animal abuse came up in a County Commission meeting, when Commissioner Robin DiSabatino asked about the status of the camera in the Euthanasia Room. https://youtu.be/gTF4sRUVpjs
The reason that the camera had been voted on and effectively ordered by the BOARD OF COUNTY COMMISSIONERS earlier in 2015 was to add an additional layer of accountability at the shelter, given that citizens had already submitted proof of heart stick procedure on animals that did not require such a horrific, painful method.
On 24 DEC, having gotten no redress from the county, citizens posted still shots from the video on line.
In the media, Shelter Director Joel Richmond ELIDED THE FACT THAT HIS STAFF HAD VIOLATED DEPARTMENTAL POLICY, saying that his staff had not done anything "illegal."
Richmond also stated in public that he had made corrections by ensuring that now the SHELTER SUPERVISOR would be present during animal euthanasia.
The reality is that a SHELTER SUPERVISOR WAS PRESENT DURING THE 22 OCT INCIDENT.
Dating farther back in time, citizens have produced many other examples of animals that have been neglected and abused while in the custody of MANATEE COUNTY ANIMAL SERVICES. Who can forget the following from previous years?:
ROSCOE and his three siblings, left in a kennel for three months, never allowed out, and sprayed down with a hose
A Weimeriner puppy mislabled as a Pit Bull Terrier, who suffered without shelter treatment with a crushed trachea and broken jaw
MINNIE, a dog that was never named but had been raped and had received no medical treatment prior to being liberated
A lactating female dog whose mammary glands exploded and became infected, causing severe pain--yet who never received treatment at the shelter until receiving a complete mastectomy after rescue
AMARI, a stray dog that had been picked up by animal control and never treated for what turned out to be a complete fracture by gunshot wound to its leg
Successful NO KILL shelters are those that embrace TRANSPARENCY as a way of interacting with the public, that make WISE USE OF FINANCIAL AND HUMAN RESOURCES, and that use VOLUNTEERS IN ALL ASPECTS OF ITS OPERATIONS. Successful NO KILL shelters DO NOT OVER-INFLATE THEIR SAVE RATES.
Nor do those who profess support of NO KILL regard low-income persons in under-served communities with contempt, as did County Commissioner CAROL WHITMORE when she referred to those who cannot afford to spay and neuter their pets as "losers" in a FaceBook page comment.
To the contrary, successful NO KILL means lifting people up and working with people--NOT AGAINST THEM.
Successful NO KILL shelters also do not allow employees to assign grotesque names such as LUCIFER, DAHLMER, AND BUNDY to animals the shelter puts up for adoption.
Citizens--including local veterinarians--have petitioned Manatee County Government and Administration for redress, yet citizens continue to prove through careful public records analysis that the same problems continue year after year after year. Who is guarding the guardians at MANATEE COUNTY ANIMAL SERVICES? Apparently, NO ONE and citizens in Manatee County have NO CONFIDENCE.

Do you question the veracity of these grievances? Email guardtheguardiansatmcas@gmail.com. We will send you the proof and hope that you will sign our petition.