GTII $GTII URGENT BLUE SHEET INVESTIGATION OF FRAUDULENT SALES OF GTII (OTHER OTC: GLOBAL TECH INDUSTRIES GROUP, INC.)
633
people have signed this petition.
Add your name now!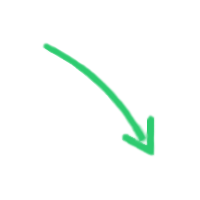 633

people

have signed.

Add your voice!
Maxine K.
signed just now
Adam B.
signed just now
REQUEST FOR A BLUE SHEET INVESTIGATION INTO 225,000,000 (estimate) GTII PHANTOM SHARES SOLD TO RETAIL INVESTORS THROUGH THE US BROKER DEALER NETWORK

Global Tech Industries Group, Inc borrowed $74,800 from Geneva Roth Remark Holdings, Inc. (Curt Kramer, Principal, a Power Up Lending entity) on November 27, 2020 in the form of a Convertible Promissory Note.
Suspicious market manipulation of the share price of GTII commenced during period of negotiations of the note, the short duration of the note, and ever since.
Curt Kramer (and Seth Kramer, Carlos Mayo) acts as an unregistered securities dealer (according to many law suits and SEC settlements) and as a purveyor of Toxic Death Spiral Convertible Notes to the starved-for-capital OTC markets.
As per the provisions in the Note, Global Tech Industries Group, Inc announced that GTII had retired the Kramer Convertible Note on February 26, 2022. This extinguished the potential of ever escalating issuance of millions of newly minted shares according to Geneva Roth Remark Holding's poisonous conversion formula. Existing Naked sales of shares suddenly became undeliverable.
The trapped short, rather than close out his/her/they error, continued to violate securities laws by spoofing, selling on the close, crossing, manipulating the price through multiple market makers, and failing to settle trades within T+3. This activity has gone on for at least 24 months and has harmed US citizens.
Retail investors (your voters) purchased hundreds of millions of dollars worth of shares in GTII for cash at settlement. What is in their accounts in return? This is fraud on a massive, system wide scale. It threatens the US Financial System to its core.
A Blue Sheet examination of trades in GTII will be a "low hanging fruit" investigation which should establish an understanding of the rot and fraud in US markets. It is urgent to do so before Congress approves the new SEC changes currently under discussion.
The issue is STOCK SETTLEMENT, SETTLE THE TRADES!
To be clear, someone has sold over 200,000,000 shares of GTII stock which never existed and never will exist. This is not a level playing field.
CURT KRAMER, POWER UP LENDING, GENEVA ROTH REMARK HOLDINGS HAVE NO SHARES OF GTII TO SELL (AND NEVER DID).
Either investigate this ongoing threat to fair and transparent securities markets or give US investors the right to buy shares on Trade Date with a promise to pay in the future (with extensions of settlement lasting for months or years), allow investors the ability to buy with unlimited dollars which also do not exist.

By the undersigned, we request a BLUE SHEET INVESTIGATION into the sales of GTII shares by the broker dealer system over the last two years.
In general, an examination of Time & Sales, short positions, FTD sales, failure to settle trades, market maker records, broker records, wires, communications is requested. Only FINRA and the SEC can ascertain the true identity of the phantom shares short seller. (If it is not Curt Kramer, Seth Kramer, Carlos Mayo, Power Up Lending, et al, they surely will be relieved to learn who the real malefactor is.)
SPECIFICALLY, THIS PETITION REQUESTS A BLUE SHEET INVESTIGATION INTO THE SALE OF 80,611,372 FAIL-TO-DELIVER (REGSHO DATA FROM FINRA) SHARES OF GTII FROM SEPTEMBER 22, 2022 THROUGH NOVEMBER 25, 2022.
"The commission will make war without quarter on any who sell securities by fraud or misrepresentation." -Gary Gensler, SEC
Thank you for your speedy attention to this request,
Undersigned Investors