GTA V Army DLC
17
people have signed this petition.
Add your name now!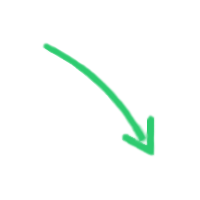 17

people

have signed.

Add your voice!
Maxine K.
signed just now
Adam B.
signed just now
It was once rumored that there would be an army update, but it unfortunately never came out. This idea would be a great one for GTA V Online and partly in story mode. Here is what I would like to see from this update:
Buildings:

Army Base for purchase
Police Station for purchase
Mercenary Base for purchase (It would be nice to include this into the game)
Purpose: It would be great for these buildings to not just be there to look good, but also for a function. This function should allow players who have these buildings to buy NPC's to work for the players as workers of a sort.
Choice Of Workers:

Soldiers
Juggernauts
Officers
Generals
Mercenaries
Custom Soldier (Allows player to customize look, gun, health, armor, and more for a price)
Etc.
Function: These workers should have the ability to either defend one of the player's bases, attack another base, be sent on missions, or be sent on a player. Users should be able to chose the quantity of soldiers they want to get and be able to choose from a list of options or customize their own type of soldier. Each base should hold different amounts of soldiers. Also just like properties people should have the option to buy multiple bases.
Weapons:
Weapons should be in a military style for this DLC. Also if possible to add more paint jobs to the guns. An example of a military weapon can be a bomb that is sent from a satellite.
Vehicles:
Vehicles should have a military style for this update, and special customizations for these vehicles, like; Improved armor, lock-on jammer, bullet proof windows, and more. There should be new planes, helicopters, boats, and cars. For example; A bomber plane.
Navy:

Once the player has advanced enough within their base, then their should be battleships for them to use as bases and to actually attack things with them. Also an addition of new boats that are military related. The player should be able to buy multiple battleships and submarines to fill the empty waters of Los Santos. Both so the player can operate them and troops can also operate boats and battleships.
Air Force:
New planes including jets and cargo planes (military related) and like the Navy, the planes should be operated by either a player or an AI (The troop) that way the player can start a ground army, an air force, and a navy. There should also be planes that can be used as bases and can move or stay stationary (Like the battleships) and maybe attack.
Tactics:

I can't tell you specificly what to add for tactics but do consider that it would be good if the player could unlock new tactics/movements/strategies by either doing some sort of training in their on base. (The training can be something that's up for research)
Character Customization:

For character customization it would be good to see military inspired haircuts and face paints as well as military, mercenary, and police clothing.
Rockstar please take this into consideration, because many people would LOVE to see this new DLC come out into the GTA V world. This could benefit both the player and the makers.