GTA Online: Street Gangs DLC
712
people have signed this petition.
Add your name now!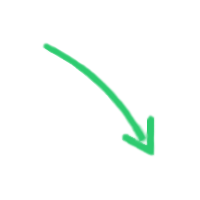 712

people

have signed.

Add your voice!
Maxine K.
signed just now
Adam B.
signed just now
We, Families, Vagos, Marabunta, Aztecas and Ballas, have come together to request a proper Street Gang DLC package from Rockstar Games !!!!
Gang Clothing: The bandanas is kind of one of the most important things in gang banging. We would like to be able to wear bandanas in a variety of different ways to indicate what gang we are affiliated with (for example: Bandanas on wrist, around head, around ankle(for females), tied around guns, or in back pockets).If bandanas are worn on wrists or back pockets we want to be able to wear them on which ever wrist or pocket we want to indicate affiliation with a certain gang. We also want to be able to wear the varsity jackets being worn by NPC gangsters. More snap backs fitted caps and tattoos.(Hats with San Andreas, LS, Los Santos or Low Santos on it).
Hair: Hair it's not really much of a big deal but the low life can have very wacky hair styles like the cruddy temp or straight up cruddy hair. Some people also want Jheri curls to go back in the day. We also want long dreads.
Weapons: Like I said we want to be able to put our bandanas on our guns. Not much else to say other than having a new drive by animation like the old school kind where you stick your whole body out the window.
Missions/Activities: A lot of us want to be able to smoke blunts. We also want wars between two gangs as a mission more mission stealing coke missions stealing cars robbing small banks mugging people like we used to do on The Warriors.
Actions: We should be able to throw up gangs signs.
NPCs: This may take a lot of work but y'all have several game designers so it should be no big deal. The NPCs seem kind of boring. I'm seeing to much or the same NPC skins walking around at once. There should be more NPC skins for NPC gangsters and pedestrians. And the gangs should be active. We are tired of seeing Families and Ballas stand around talking.
Houses: We want houses in the hood (Grove Street, Covenant Ave, Chamberlain Hills, Davis Avenue, Forum Drive, etc...)
More: Animal pets (dogs, cats, etc...), spray painting (spray can, etc...), Bandanas with the crew color, Body modification (Heigh, etc... just like Grand Theft Auto: San Andreas), Mugging, Home/Warehouse invade, Manana in Benny's Original Motor Works, Bring Savanna from Grand Theft Auto: San Andreas, etc...