GTA Online Trucks DLC
1923
signers.
Add your name now!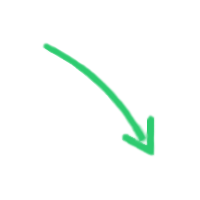 1923

signers.

Almost there!

Add your voice!
Maxine K.
signed just now
Adam B.
signed just now
Hello Grand Theft Auto fans,
Today I present to you all and especially to Rockstar Games, a novel idea of DLC for GTA Online.
Introduce: Grand Theft Auto Online Trucks (provisional name).

For the first time it will be possible to become a truck driver in GTA Online.

In addition to bringing new vehicles, new weapons, clothes, hair cuts and tattoos, the update will also bring new story missions, challenges and new vehicle customizations.

"GTA Online Trucks" will provide players the option to buy, customize and use trucks as personal vehicle.

It will be added new special garages with capacity for 1 to 4 trucks.
A new auto repair shop or even the Benny's, will be able to customize trucks. Or the possibility of customizing the trucks inside the special garages.
Among the customizations available are: paints, decals, engine, exhaust, wheels, shields, bumpers, headlights, neons, suspension, brakes (including ABS brakes for all cars and not only trucks), bodywork, windows, sliding roof, hood, horns (including Horns with 'Animal sounds' and 'Air Raid Siren') and interiors (steering wheels, panels, shifter, seats and more).
New Trucks, New Pickup Trucks, New Sports Buggys, Super Sports Cars and Motorcycles with Sidecar will be added to the game and the return of other vehicles.

Among the new vehicles are models inspired by: Holden HSV GTS Maloo R8, Ford FPV Pursuit Ute, Ariel Nomad, Penhall Cholla, Polaris RZR XP 1000 EPS, BAC Mono, Ariel Atom 500 V8, KTM X-Bow R, Caterham Superlight R500 and Donkervoort D8 GTO.
Among the returning vehicles are: Linerunner, Yankee, DFT-30, Roadtrain, Walton, Slamvan Sport (Dodge Sidewinder version), Sea Sparrow and Nevada plane.

Flamethrower, Katana, Chainsaw, Sledgehammer and Meat Cleaver.

New contact missions and free mode events.
Delivery missions, theft and escort cargo such as drugs, stolen vehicles, illegal timber, weapons, electronics, chemicals and others.

The option to "sell Pegasus vehicles", ABS Brake Kits for all cars and listen to music while wearing headphones.

New houses to buy at Lake Vinewood Estate, Vespucci Canals and Beach Houses in Del Perro.
A new Adversary Mode inspired by Rocket League.
It consists of large open arenas of soccer. With support for 10 players divided into 2 teams of five players each.
The Host will be able to choose the size of the ball, the color of the teams, the time each round will have, climatic conditions and also choose one of five vehicle options: Brioso, Panto, Issi, Bifta and Injection.
During the match some power-ups like Rockets and Boosts will appear in the arena to help the players.
"This DLC's main goal is to enable players to purchase and customize their own trucks. That's because Grand Theft Auto makes a parody of the American lifestyle, and among many cultures are that of the trucks!
Thanks to all who signed the petition and as you hope that at least part of this content may one day reach GTA Online!"
If you would like to help, please submit this DLC suggestion to: gtaonline@rockstargames.com or mouthoff@rockstargames.com
Se quiser ajudar, envie esta sugestão de DLC para: gtaonline@rockstargames.com ou mouthoff@rockstargames.com
Thank you for your attention and sign this petition!