GTA Online - Aquatics and Other Antics DLC
33
people have signed this petition.
Add your name now!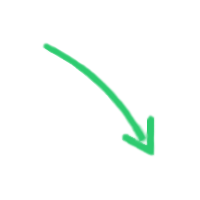 33

people

have signed.

Add your voice!
Maxine K.
signed just now
Adam B.
signed just now
Aquatics and Other Antics is a GTA Online DLC concept that takes place a few years after the Doomsday Heist when Avon Hertz was killed and Bogdan, the Russian submarine captain, returns to his homeland. But then our players receive a phone call from him saying his back in Los Santos!
This concept will include:
- a new purchasable seafront property
- new land, sea and air vehicles
- new clothing
- new vehicle upgrades
-personal boat customization and storage
-a new business
Introduction
After the events of The Doomsday Heist Avon Hertz is left dead, the remains of his AI bot sinks into the depths of the world wide web, and Russian Submarine Captain, Bogdan, returns to his home land. However instead of being met with friendly hospitality; Russian Intelligence arrests Bogdan for conspiring with the US Government and sentences him to life imprisonment. He promptly escapes on a massive aircraft carrier and flees to safety back in the US. Now hes in Los Santos looking to meet up with his fellow heros once again, where he invites us to visit him on the aircraft carrier and tells us hes got a proposition for us...
Location
After meeting with Bogdan he explains that a certain FIB friend has told him about some foreclosed seaside property that has recently come up for sale, and tells us to buy one of them and that he will be in touch!
Purchasable Property

Once you have purchased one of the seaside properties, you receive another call from Bogdan telling you to meet him there and he will show you around. Each property can be upgraded with its own living area, personal boat storage, boat garage, and additional contraband storage, where you can trick out all the latest wave riders in Los Santos and keep your product safe!
Set-up Missions

When you arrive at the property Bogdan is waiting. He shows you around explaining that you can upgrade your property with multiple default options ranging from: interior style, to custom murals, personal boat storage, a boat garage that comes with its own personal mechanic and also storage space for your contraband product. However the property is a little bit worse for wear, so like with the arcade business, before you can apply these upgrades you first have to complete some freeroam setup missions. The number of setup missions depends on the number of options you chose, but once you have done them all you can purchase any of other the upgrades you want! You can also skip the setup missions and get straight to work, but you have to pay a delivery charge to have them installed straight away!
Setup Mission 1 - General Supplies
In this mission you simply have to the docks and collect a truck with all the basic equipment you will need to setup your new business.
Setup Mission 2 - Garage Equipment
In this mission you have to steal all the garage equipment that you need from a group of pirates anchored out in Vesspucci Beach. Kill the pirates, steal the supplies and deliver them to your seaside property.
Setup Mission 3 - The Mechanic
In this mission you travel to Chumash where there is some boat racing going on. Here you meet a new character who says that if you beat his boat in the race then he will come and work for you. Win the race and drive your new mechanic back to your boat garage.
After you have completed all the setup missions Bogdan shows you how the business side of the venture works. Basically you will steal contraband product by engaging in pirate style sea battles. Win the battle and you get the product, lose and you have to try again! Once your storage is full you can sell the product, either by plane (cheapest), by car (medium payout) or by boat (highest payout). You can also pay to upgrade your storage capacity, to store more contraband.
Personal Boat Customization
If you purchase the boat garage, congratulations - you can now customize your personal boats. Personal Boats work like personal aircraft or vehicles, you purchase them from a website and it gets delivered to your personal boat storage. Like Smugglers Run, existing Pegasus vehicles can be taken into the garage and stored, where they can then be called through the interaction menu and customized like the new boats. If you are near a body of water then the boat will automatically spawn there for you to climb aboard, if your not then don't worry, your boat will spawn on a boat trailer with a Vapid Sadler ready for you to take it to where ever you want.
You can also upgrade several of the existing street cars in the boat garage so they become amphibious versions (see below for which ones). This will act similar to the Benny's and Arena War vehicles, where there will be an upgrade fee, which will turn the vehicle into its respective "aqua" version, along with some unique customization like jet thrust.
The personal storage space can hold up to 10 boats, but can be upgraded to hold 15.
Racing
Freeroam races are also available where you can test out your newly tuned boats to see how they perform out on the waves. You can bet on these races as well, either against AI, online players or both.
There are also new stunt races for boats along with special boat races for some of the more unique boats (more on this later!)
Vehicles
There will be two new aeriel vehicles added:
-F35 VTOL jet,
-Mammouth Leviathan (featured in GTA SA, which can also land on water)
There will several new boats added including Bluebird which will also have the rocket boost feature of the Rocket Voltic
There will be 7 new land vehicles added:
-1968 FEI X-1 Aerocar
-Pondbug (featured on The Grand tour TV show)
-Gibbs Biski (similar to the Blazer Aqua, based on the Gibbs Quadski, but a two-wheeler)
-1968 Reliant Robin
-Peel P50
-Rolls Royce Silver Shadow
-1969 Dodge Charger Daytona
There will also be 3 upgradable amphibious vehicles:
-Vapid Peyote (1965 Amphicar Model 770)
-Canis Mesa (Watercar Panther)
-Benefactor Dubsta 4x4 (Amphi-Ranger 2800 SR)
Clothing
There will also be some new clothing outfits including:
-eye patch
-tunic
-sailor jacket
-anglers hat
Extra
The Aircraft Carrier featured in the Humane Labs Raid heist will be added to online freeroam as an object. This will be piloted by Bogdan, and is where you will go to meet him before you can purchase the new seaside property. The interior elements will be open for players to explore and players will also be able to land their aircraft here in freeroam. It will not be a purchasable property, instead it will act like an island where players can meet up.
This is the end of the Aquatics and Other Antics DLC concept, hopefully you all enjoyed taking a look at this page.