GTA 5 ONLINE Tuner And Outlaws DLC
23
people have signed this petition.
Add your name now!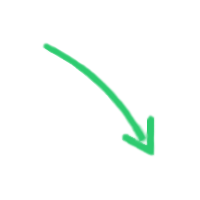 23

people

have signed.

Add your voice!
Maxine K.
signed just now
Adam B.
signed just now
We, the Tuners of GTA, have stood in the shadow for far too long. We have obeyed the rules of the road for a long time.... left in tbe shadow for a lot of time, and it's tonight where we shall make our stand! We have came to request a proper DLC from Rockstar Games. A DLC that will push the limits of what we drive. Something that will make us stand out from the crowd.
Fanmade trailer (special thanks to GTAWiseGuy for putting in a lot of effort):
1. More tuners/JDM-style cars, muscle cars/ Benny Super Cars:
Cars have always been one of the main parts of GTA, with drivers collecting them and storing them for good, and now is the time to drop the load on these dusty cars. Transforming from daily people carriers to full on race cars, these vehicles will easily rip the streets. And the race tracks. And the airfields. Some cars have also been hidden in the garages of LS, neglected, and unnoticed. It's about time the Zincronium ZR350 (Supra-Impreza 2004 hybrid), Maibatsu Uranus (Toyota AE86), the Ubermacht Euros T57 (M3 E46), Euros T47 (M3 E36), T40 (M3 E30), Pfister Comet Classic (Old Porsche 911s), the Annis Elegy S24 GTR (Skyline R34-Supra), S23 GTR (Skyline R33-Evo 8), S23 RR (Nismo 400R-Silvia S13), S22 GTR (Skyline R32-S14), Silver R13 (Silvia S13-350Z), R14 (Silvia S14-240Z), R15 (Silvia S15-370Z), 180TX (240SX-S13 hybrid), Maibatsu SC7X (RX7FD-R34), SC8X(RX8-RX7FC), SC3 GTS-R (RX3-Skyline 2000GTR), Maibatsu Manta (Miata), Karin Supreme (Supra), Karin Revolution (Evo 6/7/8/9), Imponte Thunderbolt (Pontiac Firebird- 67 Mustang GT), Vapid Roadmaster (Hotrod), and the Declasse Mauler (67 Chevy Camaro-Chevelle) to march out into existence once again.
2. More tuning/customization options:
After you got your car, you must tune it up. Make it your own. It's the rules. Us tuners have found a bit of a shortage in the customization, and now we are going to put an end to it. With bodykits finally making a proper appearance, along with fully customizable paint jobs and liveries, race-bread modifications and engine swaps, and nitrous oxide, no two cars will ever be the same. Bodykits in your car will be fully customizable as well, so even if you had 3 styles to choose from, you can still change the height and some angulars. Spoilers will aid your grip, but reduce your top speed. Before you start, you will have to choose what spec will you transform your beauty to. Benny just imported Drift, Drag, and Curcuit kits, each with pros and cons:
-Circuit Kits will give yiur car high top speed and great handling, but will limit your acceleration.
-Drag Kits will give you a tremendous boost in acceleration and top speed, but will sacrifice almost all of your turning ability.
-Drift Kits boost your handling and acceleration, but you will top out very quickly.
Choose between Manufacturers when upgrading your car. A fully race-bread setup will be very quick, but risks breaking down on even the slightest bump. Daily driver upgrades take a lot of punishment, but will not be so fast.
So, will you go for straight line speed with that muscle car? Or full on grip with a sports car? Perhaps you might even prefer the kamikaze drift setup on your import, so you can get sideways everywhere. Literally. Or even a stylish widebody on your supercar. Every car will be different, so pick your poison and let's go racing...
3. Racing Clubs:
With tuners finally getting their cars tuned up, the underground racing scene awaits... Form racing clubs and gather up, while battling with other clubs via Race Wars, in high-risk-higher-reward races, ranging anywhere from small-time 1K bets to full-on pink slip races, or a duel for a custom prize car. Import illegal cars from other countries, and make yourselves noticed in the racing scene. Who will come out on top?
A list of possible pre-made Clubs:
Underground Racers
Sideways Syndicate
Grudge Racers
Midnight Roamers
DragLIFE
StanceCity
Royal Steeds
Touge Battlers
Noise Bombs
Track Monsters
Reaper Squad
4. Race Wars:
Deep in the desert, us Tuners took over the airfield for good, and turned it into a full on festival for all things fast. Every type of race can be done, either solo or as a Club. Battle it out for one grand of cash... or even Pinks or a tuned up prize car. Drive good, win a new car, sell it, buy a better one. It's that simple. From midnight Touge races through the mountains, to drag races at the airstrip, to drift battles at the docks and decked-out street cars duking it out through the city, there certainly is something for everyone.
5. Cruises/Car meets:
Of course, what good is your beast if no-one saw it? Show off your wheels at parking lots, airfields, and city hotspots. Cruise to a certain location without a hassle, and show just why is your car the best around while you are at it. You can't drive 55 anyways, so why go 56 when you can reach over 200?
6. Street races:
If you didn't have fun at Race Wars, don't worry, the underground holds an illegal form of races at midnight.... this time not only two drivers compete, but a whole dozen of them. Queue a lot of pinks won and hopes lost. If you are not into that pink slip life, race against the other nutters for a single prize car. Blast through traffic, and try and avoid the cops at the same time. Keep your nerves together for one single bump could send that piece of carbon fibre crumpling into history....
7. Manual Transmission:
Go quicker and drive harder with the equip-able manual transmission. Gain higher boosts in speed, and soar away from the pack. Use this along with Nitrous Oxide to fly away from the police... or else....
8. LSPD Enlistment
As everybody drifts in the streets of Los Santos, causing chaos everywhere, it is your job to tone down the havoc, and bring street racers to a stop. Apprehend using non-lethal force, and claim prizes from the LSPD. The higher street cred the racer has, the bigger the reward. After they lose their car (and respect) you get the choice of impounding the car, or take it for a small fee of 40K. It's time for you and your squad to bring long-awaited justice to the streets..
9. More Garage Space:
Well, you got the cars, the money, and the cred, but where will these beauties go? Purchase a warehouse to store over 20 cars in, and you probably won't have a problem for space any time soon.
10. Pink Slip Races

Race each other to win online players vehicles with amazing customizations, race each other with the drag race feature put your foot down and change gears with the manual transmission added to the Tuners and Outlaws DLC.
11. Character Customization:
Give yourself a personal touch with tuning-themed clothing and haircuts, ranging from backwards hats to hoodies with tuners' name on them, to long haircuts, now you will be able to do it all.
So what are you waiting for? Buckle up, cause this ride is gonna be quick. Buster.