Legalise Pepper Spray In The United Kingdom
149
people have signed this petition.
Add your name now!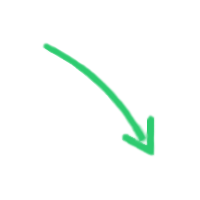 149

people

have signed.

Add your voice!
Maxine K.
signed just now
Adam B.
signed just now
Hello, My name is Graham Showell, I 'm from Birmingham in the West Midlands and I'm 32 years old. The purpose of this petition is to make non-lethal self defence sprays (namely pepper spray) legal, thereby giving people the right to protect themselves, a basic human right that the government has denied us for many years. These sprays cause severe irritation to the eyes, making it very difficult for someone to assault you. The irritation lasts around 40-45 minutes, and they have absolutely no lasting effects. I'm a decent, hard working person, who had never been arrested until September 2006. However following my arrest, I was subsequently charged and convicted of possessing pepper spray, something I had done purely for self defence reasons. Like many people, I believed for many years that I would never be a victim of knife crime. But that changed in late 2003, when I was attacked at work by a thug armed with a knife. I was employed as a bus driver in Birmingham, England during this time, and a minor dispute over a 1 bus fare turned very nasty, very quickly. I was pinned in the cab, and had a knife held to my throat. My attacker told me I was going to die. West Midlands Police never even took a statement from me, and no one was ever arrested for this incident. After this terrifying incident, I began to feel very concerned for my safety. Feeling badly let down by the police, I brought a can of pepper spray from the Internet and began carrying it with me when I went out at night. I was soon arrested by local police for this, and put before the courts. This conviction lead to me receiving a 1,000 fine in court, a criminal record (which prevents me from visiting certain countries or doing certain jobs), and the loss of my job, a position I had held for almost 10 years. I accept I broke the law, but did I really deserve what happened to me for doing nothing more than defending myself Before you make a decision about whether to sign or not, please read the following statements that I have made to support my case: Many criminals have no respect for the police, the law, or for human life. They don't care about the law and will continue to carry weapons whether they are legal or not. If making something illegal prevents people carrying it, then why do so many people still carry and willingly use knifes Laws alone do not work, and they never, ever will !!! Some individuals argue that if these sprays are made legal, then criminals will simply use them to attack their victims. What is to stop them doing that now A real, fully working handgun (with ammunition) can be brought in any major British city for less than 75 pounds. With guns so readily available, how hard is it going to be for a criminal to get hold of an aerosol spray can from a local drug dealer The current law is very much in favour of the criminals. The vast majority of law-abiding citizens, especially lone women, are completely defenceless, and criminals know it. Thugs everywhere can attack, rape and kill and on most occasions the victims can do nothing to protect themselves !!!! Allowing people to carry a non-lethal pepper spray would give ordinary people a chance where otherwise they would have none. Please take the time to support my petition. We are losing too many people to violent crime. Every attack leaves lives shattered and every death leaves families grieving. It really doesn't have to be this way !!!!!! If you feel as strongly as I do, and wish to speak to me, I can be contacted at the following e-mail address : gshowell1976@tiscali.co.uk
Sponsor
Graham Showell West Midlands, UK.