Control of Coconut Grove Peafowl Overpopulation
120
people have signed this petition.
Add your name now!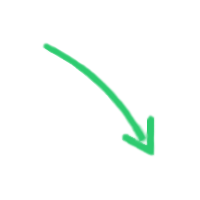 120

people

have signed.

Add your voice!
Maxine K.
signed just now
Adam B.
signed just now
The undersigned, as property owners and residents of Coconut Grove, are writing to request meaningful action against the overpopulation of peafowl in our community. In the last few years, the number of peafowl in the area has multiplied beyond any reasonable measure. What used to be a quaint curiosity has grown into a harmful nuisance. About 250-300 peafowl live within a few blocks.
This overpopulation of peafowl leads to health hazards, significant interference with sleep, noise pollution, property damage, and is dangerous for the peacocks themselves. This will eventually cause a decrease in property values. Without your proactive measures, the problem will continue to worsen.
The excessive number of peafowl makes the streets unsafe to drive and scares children as this invasive species is known to attack children and pets. Peafowl destroy properties and the environment:
1. Roof tiles are pried off.
2. Cars are scratched.
3. Driveways and lawns are picked apart.
4. Loud shrill cries at all hours of day and night.
5. Pollute streets, sidewalks and swimming pools with their fecal matter.
6. They pose a threat to the natural environment because they are not a native species.
Peafowl also create a serious health risk. Contact with peafowl droppings can spread illnesses like avian flu, chlamydiosis, cryptosporidiosis, and histoplasmosis to humans and pets. It can also transmit common pathogens such as salmonella, giardia, and E. coli.
As the officials in charge of this city, we are formally requesting that you address this issue and work with us to find a solution to the problem in a timely fashion. In the past, a number of constituents have contacted your office individually seeking a solution to no avail. It appears, however, that the issue has reached a critical state turning neighbor against neighbor and diminishing the quality of life in our community. To the extent that it has been the subject of media attention in outlets such as The Miami Herald, Miami New Times, and NPR.
As you can see, this has become an unbearable nuisance for a great number of us. We collected the signatures below to support this petition.
Below are concrete steps that we ask from you:
1. Enforcing the statutes and regulations governing Florida's wildlife to ensure humane treatment and sanitary conditions are in place for the peafowl, and cage and security requirements are adhered to for public safety.
2. Enforce community members do not feed the peacocks giving fines and penalties to those who continue to feed them.
3. Relocation of peafowl to a more suitable environment.
4. Sterilization of peafowl.
5. Set up legal feeding stations using birth control feed.
Please take this matter seriously and take appropriate action.
Cordially,
The concerned residents of Coconut Grove