Grove Circle Traffic Light
19
people have signed this petition.
Add your name now!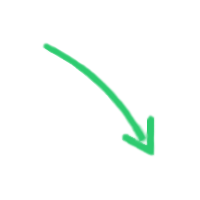 19

people

have signed.

Add your voice!
Maxine K.
signed just now
Adam B.
signed just now
We are asking the Town of Braintree officials as well as the Massachusetts Department of Transportation to install a traffic and pedestrian signal light at the intersection of Grove Circle and Grove Street in Braintree.
At around 4AM on July 30th, 2017, 16 year Amanda Nguyen of Dorchester was killed at the intersection of Plain St and Grove Street in a high speed collision.

She was a passenger. The driver and another passenger were severely injured when their vehicle, traveling at a high rate of speed, lost control and struck a telephone pole in front of the Braintree Electric sub station.

I heard this crash. The sound woke me from my sleep. From my front door step, less than 100 yards away, I could see the wreckage of the vehicle. I watched as first responders arrived. What I didn't know was that a 16 year old girl died in those moments. A family was left to mourn this senseless loss. This ALL could have been prevented. Why wasn't it??

As a resident of Grove Street since 2009, I have watched as the level of traffic has steadily increased, year upon year. I have watched the speed of vehicles increase, regardless of posted speed limits. For years before this accident, I have mailed and emailed town officials to address these issues. Nothing was done.

How did we get here? Some history about Grove Street may be in order.

Before Route 3 became the main highway across the South Shore, Grove Street was part of a series of surface roads used to move traffic through surrounding towns.

Grove Street is still. technically state road. Although it has no route number, it is maintained by the town of Braintree.

In the past 30 years, the once sparsely populated area connecting to Grove Street has become densely populated, with the Alida Road neighborhood as well as the addition of 2 senior housing facilities, traffic has escalated proportionality.

The issue arises in that, although the stretch of Grove Street, from Liberty Street to Plain Street can now be considered a "densely populated residential neighborhood", it is still designated by the state as "main thoroughfare".

Because of this, the state law that allowed towns to implement a "25MPH speed limit" on any town road has not been into place on Grove Street. This confusion over who actually is responsible for this road has been a huge impediment to getting any new safety measure put in place.

A majority of the traffic uses this street is not Braintree residents. It's drivers from surrounding towns using Grove Street as a short cut, or people using the Tedeschi Plaza shops. These drivers are not really concerned with the residents whole live on or abut Grove Street. Because of this, speed limits are, for the most part, ignored.
Residents of the Alida Road neighborhood know all to well, the perils of Grove Street. Entering traffic from Grove Circle is incredibly dangerous. Many residents choose to exit the neighborhood from Peach Street just to avoid the drivers nightmare on Grove Street.
Pedestrians are in even greater danger. There is no sidewalk on the east side of Grove Street from Plain Street to Tedeschi Plaza. Anyone choosing to cross the street take incredible risks, as there are ZERO crosswalks between these 2 locations.
A nearly MILE LONG STRETCH OF STREET WITH NO CROSSWALKS!
The solution we would like to be implemented is simple.
A traffic signal with a pedestrian button and crosswalk at the intersection of Grove Circle and Grove Street.
An asphalt pad triggered signal would allow the residents of Grove Circle and Alida Road to enter Grove Street without the very real fear of being "T-Boned" by crossing traffic.
This would also give the hundreds of pedestrians who use Grove Street every day, to cross without fear of being struck.
The biggest benefit would be the slowing of speeding vehicles on this straight stretch of road. Grove Street is NOT a highway, it is a residential street, lined with homes, filled with young children, including my own.
The Town of Braintree and Mass DOT MUST implement these traffic changes so that residents and pedestrians can feel safe in using Grove Street.
How many more families will have to bury a loved one because officials have failed to address this dangerous situation?
The answer NEEDS to be ZERO.
Please sign this petition and help to make our neighborhood safer for residents, drivers and pedestrians.

Please contact our local officials regarding the Grove Street traffic assessment.
Mayor Charles Kokoros: mayorsoffice@braintreema.gov - 781-794-8100

District 5 Town Councilor Meredith Boericke: mboericke@braintreema.gov
State Representative Mark Cusack: Mark.Cusack@mahouse.gov

State Senator John Keenan: John.Keenan@masenate.gov