Greencastle Community School Corporation should require masks for students
256
people have signed this petition.
Add your name now!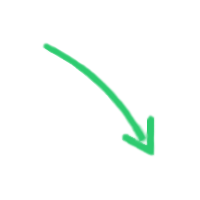 256

people

have signed.

Add your voice!
Maxine K.
signed just now
Adam B.
signed just now
As the Delta variant of Covid-19 spreads,[1] we respectfully request that Greencastle Community School Corporation require masks for all students if the Indiana State Health Department places Putnam County's Covid Advisory Level at 1.5 or above.[2] The science is clear; masking is needed to protect our children and our community.

The Delta variant is essentially equivalent to a very contagious airborne illness like chickenpox in the unvaccinated, where each infected person can infect between 5-8 other people.[3] By comparison, the Alpha variant of Covid that we had to manage last year infected about 2 people per infection. And while Delta is very unlikely to harm those who are fully vaccinated and not immunocompromised, the variant is already responsible for higher numbers of hospitalized children in areas where vaccination rates are low.[4] Pediatric cases have risen for the 6th week in a row, with over 93,000 cases occurring in children and 13 pediatric deaths for the week ending August 5th. These numbers represent more than a 1000% increase in pediatric cases since late June and the highest death rate since March 2021.[5] Moreover, there is still much we do not know about the repercussions of Covid infection; including "long covid",[6] which can cause weeks of fatigue, brain fog and joint pain, and Multisystem Inflammatory Syndrome in Children, which has affected thousands of children and has specifically caused 37 deaths to date.[7]
Strikingly, vaccination may not be enough to prevent the spread of the Delta variant. While the low vaccination rate in Putnam county (43% for people 12 and older) already puts our citizens at high risk,[8] recent findings suggest that vaccinated individuals can also spread the virus through "breakthrough cases".[9] Indeed, after a massive outbreak in Massachusetts in which 469 people were infected, three-quarters of whom were fully vaccinated, the CDC updated their mask recommendation to "universal indoor masking for all teachers, staff, students, and visitors to K-12 schools, regardless of vaccination status".[10]
The GCSC was very proud of the fact that there was not significant spread between kids at school last year. But now the lack of a mask mandate is putting lives at risk. According to CDC Director Rochelle Walensky, the universal masking recommendation was made "...to ensure the vaccinated public would not unknowingly transmit virus to others, including their unvaccinated or immunocompromised loved ones." We ask that the Greencastle Community School Corporation follow the recommendation of the CDC and the Indiana State Department of Health, and follow the lead of other schools in Indiana [11],[12],[13] in reinstating the mask mandate.
Ignoring the problem will not protect our children or our community. Masks will. We do not love masks anymore than we love taking a driving test to get a driver's license. But we understand that doing so is protective for us, our families, and our community. The inconvenience is worth it.
Our children and other community members who are not able to be vaccinated are among the most vulnerable populations in this pandemic, and we need to protect them. We want our children to remain in school, and a mask mandate will help ensure that this will happen.
________________
[1] Over 80% of cases in Indiana are now from the Delta variant https://www.coronavirus.in.gov/2393.htm
[2] https://www.coronavirus.in.gov/map/CountyScoringMa...
[3] https://papers.ssrn.com/sol3/papers.cfm?abstract_i...
[4] https://www.theatlantic.com/health/archive/2021/08...
[5] https://www.medscape.com/viewarticle/956427
[6] https://www.thelancet.com/journals/lanchi/article/...
[7] https://www.cdc.gov/mis/cases/index.html
[8] https://www.coronavirus.in.gov/2393.htm
[9] https://www.nejm.org/doi/full/10.1056/NEJMoa210889... ; https://www.cdc.gov/mmwr/volumes/70/wr/mm7031e2.ht...
[10] https://www.cdc.gov/coronavirus/2019-ncov/communit...
[11] https://www.gccschools.com/return-to-school-plan/
[12] https://www.werrichmond.com/apps/news/article/1473...
[13] https://web.vigoschools.org/wp-content/uploads/202...
Additional information can be found at these links:
CoVID positivity rates per county from the Indiana State Department of Health
Back to School Guidance from the Indiana State Department of Health
CDC Guidance for K-12 Schools (updated 7/30/21)
American Academy of Pediatrics CoVID-19 Guidance for Schools (Updated 7/18/21)
"How CoVID Spreads" with additional information on the Delta Variant from the CDC
Evidence of Delta Spread Among Vaccinated Individuals (Massachusetts Dept. of Public Health, July 2021)
Information about Covid-associated Multisystem inflammatory syndrome in children (MIS-C)