Green Feminists Women and Girls Declaration
989
signers.
Add your name now!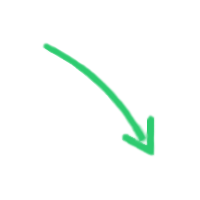 989

signers.

Almost there!

Add your voice!
Maxine K.
signed just now
Adam B.
signed just now
GREEN FEMINISTS WOMEN AND GIRLS DECLARATION

We are the Green Feminists Women and Girls' Declaration Working Group.

In the Core Values of the Green Party of England and Wales it is stated that "A system based on inequality and exploitation is threatening the future of the planet on which we depend ", indeed The Green Party and the wider green movement has always understood the link between environmental issues and social justice, that changing climate affects everyone, but that it is the world's poorest and those in vulnerable situations, especially women and girls, who bear the brunt of environmental, economic and social shocks (UN Women).
Our aims are to ensure that Green Party candidates are elected AND to support women's and girl's sex based rights and protections.

We sign this petition in a personal capacity and we invite all who support the declaration set out below to sign here too.

HUGE THANKS TO EVERYONE WHO HAS SIGNED SO FAR, SO QUICKLY - PLEASE SHARE THE PETITION SO THAT WE CAN ENSURE OUR VOICES ARE HEARD!

You can find Green Feminists here: https://www.facebook.com/GreenFeminists

Our petition is below:

We, the undersigned, declare that:

1. women and girls are subject to discrimination and oppression on the basis of their sex, and that sex is a protected characteristic under the Equality Act (2010)
2. language is vital in identifying and calling out this oppression, and women and girls must also retain the right to use the language which specifically refers to the anatomy of their biological sex for the purposes of dignity, safety and health.

3. women and girls have the right to maintain their sex-based protections as set out in the Equality Act (2010) including female-only spaces such as changing rooms, hospital wards, sanitary and sleeping accommodation, refuges, hostels and prisons, and that women have the right to refuse consent to males in these female-only spaces or males delivering intimate services to females such as washing, dressing or counselling.

4. women and girls have the right to: protection against any discrimination, freedom of belief, freedom of expression and freedom of assembly (Articles 7,18, 19 and 20 of the UN Declaration of Human Rights).

5. women and girls have the right to organise themselves, as a sex, across a range of cultural, leisure, sporting, educational and political activities.

6. women and girls have the right to discuss policies which affect them, without being abused, harassed or intimidated, and we condemn all attempts to undermine or limit the rights of women to self-organise, and we call on the Green Party and the wider green movement to actively support these essential freedoms.