Greek Conservation Department at stake
2658
people have signed this petition.
Add your name now!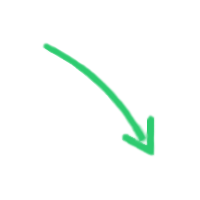 2658

people

have signed.

Add your voice!
Minuzzi Margherita
signed recently
Ana
signed recently
Greek Conservation Department at stake. Please sign the petition below. For Greek please scroll down – Για Eλληνικά παρακαλώ διαβάστε παρακάτω. The future of the Department for the Protection and Conservation of Cultural Heritage of the Technological Educational Institute of the Ionian Islands is currently at stake. The department, located on the island of Zakynthos (Zante) was founded in 2008 as the second only tertiary educational institute in Greece offering an undergraduate conservation course for the much needed attention of our rich cultural heritage. The department in its short history has managed to establish a superbly equipped conservation unit in state-of-the-art facilities, able to support the training of students in six purpose-built labs in a recently inaugurated building. The four year program offers training on the conservation of organic, inorganic and modern materials. Our analytical laboratories are better equipped than most conservation facilities in the country and include XRF, XRD, Raman Spectroscopy, GC-MS Chromatography, FTIR, Laser Cleaner, etc, able to conduct high standard conservation research, promoting the science and conservation of artifacts internationally. However, the Greek Ministry of Education, has struck our department unjustly and without reasoning and by the end of the academic year it will be shut down, leading our staff to immediate unemployment and hundreds of students without a future to their studies. The closure of our department is yet another strike towards the conservation profession. In the last years, courses throughout Europe are being shut, the level of training is compromised and jobs in museums, libraries and institutions are being cut down fiercely, jeopardizing the future of our cultural heritage. We need your help and hopefully through this petition to prevent the closure of this important academic institution and to help the future of conservation training in Greece. Ελληνικό Τμήμα Συντήρησης σε κίνδυνο. Έκκληση για συλλογή υπογραφών.
Το μέλλον του Τμήματος Προστασίας και Συντήρησης Πολιτισμικής Κληρονομιάς του Τεχνολογικού Εκπαιδευτικού Ιδρύματος (ΤΕΙ) Ιονίων Νήσων βρίσκεται σε κίνδυνο. Το Τμήμα, που βρίσκεται στο νησί της Ζακύνθου, ιδρύθηκε το 2008 ως το μόλις δεύτερο εκπαιδευτικό ίδρυμα τριτοβάθμιας εκπαίδευσης που προσφέρει σπουδές συντήρησης στην Ελλάδα, συμβάλλοντας στην προστασία της πλούσιας πολιτισμικής μας κληρομομιάς, η οποία χρήζει της προσοχής μας. Το Τμήμα, μέσα στη σύντομη ιστορία του, κατόρθωσε να εγκαθιδρύσει μία εξόχως εξοπλισμένη μονάδα συντήρησης σε εγκαταστάσεις τελευταίας αιχμής, ικανές να υποστηρίξουν την εκπαίδευση φοιτητών σε έξι ειδικά κατασκευασμένα γι'αυτόν το σκοπό εργαστήρια συντήρησης, σε ένα πρόσφατα εγκαινιασθέν νεόκτιστο κτίριο. Το τετραετές πρόγραμμα σπουδών προφέρει εκπαίδευση στη συντήρηση οργανικών, ανόργανων και σύγχρονων υλικών. Τα εργαστήρια φυσικοχημικών αναλύσεων του Τμήματός μας, είναι καλύτερα εξοπλισμένα από τις περισσότερες μονάδες συντήρησης στην Ελλάδα, και περιλαμβάνουν XRF, XRD, Σπεκτροσκοπία Raman, Χρωματογράφο GC-MS, FTIR, Καθαρισμό μέσω λέηζερ κτλ, ικανά για τη διεξαγωγή υψηλών προδιαγραφών έρευνας στη συντήρηση, προωθώντας την επιστήμη και τη συντήρηση αντικειμένων σε διεθνές επίπεδο. Παρά ταύτα, το ελληνικό Υπουργείο Παιδείας, χτυπάει άδικα και άνευ αιτιολογίας το Τμήμα μας, το οποίο μέχρι το τέλος του τρέχοντος ακαδημαϊκού έτους θα καταργηθεί, οδηγώντας το προσωπικό μας σε άμεση ανεργία και εκατοντάδες φοιτητών χωρίς μέλλον στις σπουδές τους. Το κλείσιμο του Τμήματός μας αποτελεί άλλο ένα χτύπημα για το επάγγελμα του συντηρητή. Κατά τα τελευταία έτη, τμήματα σε όλη την Ευρώπη κλείνουν, το επίπεδο της εκπαίδευσης διακυβεύεται, θέσεις εργασίας σε μουσεία, βιβλιοθήκες και οργανισμούς κόβονται βίαια, θέτοντας σε κίνδυνο το μέλλον της πολιτισμικής μας κληρονομιάς. Χρειαζόμαστε τη βοήθεια όλων σας, και ευελπιστούμε μέσω της συλλογής υπογραφών να αποτρέψουμε το κλείσιμο αυτού του σπουδαίου ακαδημαϊκού ιδρύματος, και να συμβάλλουμε στο μέλλον της εκπαίδευσης στη συντήρηση στην Ελλάδα.
Links