Grasse River Meal Plan
81
people have signed this petition.
Add your name now!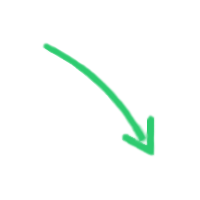 81

people

have signed.

Add your voice!
Maxine K.
signed just now
Adam B.
signed just now
The meal plan for the Grasse River Suites has been changed. This is what has been offered to the students who will be living in the suites as of the fall 2014 semester: "7 Meals Per Week plus $500 in Roo Express Credit at $1,650 per semester or select from any of the above Residential Plans"(Meal Plan Oprions, 2014). Students that want to live in the suites are also allowed to choose from any of the other meal plans offered for students living on campus. This option has been offered since the suites were built and can easily be utilized by any student wanting more meals while living in the suites. This new meal plan costs $100 more than the previous meal plan, offers two more meals, and gives students $300 less to spend on groceries. Two more meals certainly don't cost the $100 that the price has gone up let alone the $300 less in available funds for food and books that the school is depriving students of. As students that are expected to cook for themselves, we need that extra money to buy groceries. The reasons many students choose to live in the suites is so they have the option to eat healthier by not eating at Chaney Dining Center every day, to learn to be independent adults, and develop a sense of fiscal responsibility. SUNY Canton has changed the meal plan for the Grasse River Suites without asking students or even giving out a survey to the students who reside in the suites to get their opinion. Why isn't SUNY Canton giving its students any say in this change?
Students that live in the Grasse River Suites were supposedly complaining that they were not getting enough to eat while living in the suites. This is primarily due to lack of responsibility. SUNY Canton, make your students grow up and accept the consequences of their actions. The students found dissatisfied with the previous meal plan were irresponsible with their "roo money" and chose not to budget, like many adults must after college, and spent the money too quickly on things they most likely did not need. Those students who budgeted wisely were able to support themselves the entire semester with the previous meal plan. Students who live in the suites already have the option to use any other on campus meal plan. Why force everyone to pay for things they don't want when students who do want more meals already had other options?
By changing the meal plan without a wide variety of student representation SUNY Canton has not only stolen the students' voice, but taken away the independence and self-sufficiency of the very students that strive to do well after college. This new seven meal plan may be useful to some students living in the suites, but it can also be detrimental to others. Changing the meal plan without consulting the student body as a whole can cause an outrage. The students of SUNY Canton want options and for the school they attend to hear their voice. If the change is inevitable, the least SUNY Canton can do is give the students living in Grasse River Suites both the seven and five meal options.
If you want to be an independent young adult and prove to SUNY Canton that students can be responsible with their money please sign below to get both meal plans offered as options for students living in Grasse River Suites.