STOP Violating Workers Rights at IITK
17
people have signed this petition.
Add your name now!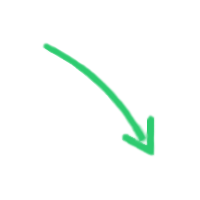 17

people

have signed.

Add your voice!
Maxine K.
signed just now
Adam B.
signed just now
[For some technical reasons beyond our control, the earlier version of this petition with 459 signatures stopped accepting new signatures. Here is fresh version of the same petition. Thanks for your support.]
Dr. S. G. Dhande
Director, IIT Kanpur
Dear Dr. Dhande,
We have learned that IIT Kanpur has been ignoring its legal obligation toward contract workers for the last 19 years and has indirectly become a participant in their exploitation by the contractors who hire them.
As a principal employer, the law requires that IIT Kanpur should ensure that the contractors it engages for construction and other tasks such as cleaning, working in the mess, and horticulture provide to the workers what they are legally entitled to. We specifically draw your attention two major issues related to workers' welfare that we are most concerned about:
1. Non-payment of minimum wages to workers, use of child labor, and in several cases, as documented by your own committee, partial recovery of wages by the contractors from those workers that were paid minimum wages.
2. Lack of medical facilities, insurance policy against injury or death of workers at worksite, and unsafe working conditions. As you are aware, since July 2007, five workers have died and three have been seriously injured. Even in emergency situations, Health Center and its physicians' refuse to treat injured workers and their family members, injured workers are hauled in rickshaws, and dead are being carried around on motor cycles.
We wonder why IIT Kanpur has not mandated, as required by the law and your own Office Order of September 16, 2007, that the contractors purchase insurance policy against injury or death. We are not clear why the recommendations from committees you set up on Medical Facilities and Safety have not been implemented? Why the Minimum Wage Monitoring Committee (MWMC) appointed by your administration has virtually become defunct by 2008 and had to resort to the use of the Right to Information Act to get information from administration which should have been rightfully given to it. Why has IIT not blacklisted a single contractor in spite of massive amount of evidence provided against them? Why do contractors who violate your own Office Order and the labor laws keep getting contracts?
We believe that IIT Kanpur can and should become a model in providing social justice to the marginalized, poor, voiceless and powerless human beings – the contract workers on its campus. Workers' welfare is not only a moral but also a legal and academic issue. How can faculty in all honesty teach Business Ethics, Construction Engineering, Effective Leadership Skills when they and the students see around them utter disregard for social justice, continuous violation of human rights and little respect for the dignity of labor?
We urge you to ensure that your own Office Order DIR/IITK/2007/89 dated September 16, 2007 should be immediately implemented. We do not understand what has prevented IIT administration to implement your well intentioned Office Order in spite of its warning for "strict compliance by the contractors and all the concerned in the Institute in a time bound manner." A delay of more than two years in the implementation of your own office order, to say the least, is puzzling. How many more dead and injured workers would it take for IIT Administration to assign workers' welfare a higher priority it deserves? What would it take for the administration to develop the will to do what is morally, legally and ethically right?
IIT Kanpur should meet its legal responsibility towards these workers whether any one cares about it or not, whether others in India do it or not. This is expected from a world-class institute such as IIT Kanpur. It is a matter of shame for all of us if IIT Kanpur deliberately ignores the law and the issue of workers' welfare to save few Rupees on contracts it awards.
Alumni of this world class-institute who have signed this petition have decided to withhold their future donations to IIT Kanpur Alumni Association till they see that significant progress has been made towards providing justice and fairness to the poor and voiceless contract workers by implementing your own Office Order of September 16, 2007. We are willing to assist you and other administrators in any capacity you deem necessary in fulfilling IIT Kanpur's legal obligation to contract workers. We look forward to hearing from you.
Respectfully submitted for your kind consideration.
Sincerely,
NOTE: Please do not uncheck the box in front of "Let iPetitions notify me on similar petitions" before you click on SIGN. Otherwise you will get error message. Thanks.
Links