Grant the Delbridges' Stay pending Appeal
181
signers.
Add your name now!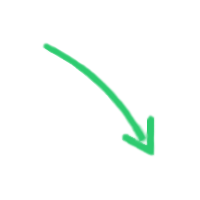 181

signers.

Almost there!

Add your voice!
Maxine K.
signed just now
Adam B.
signed just now
After 30 yrs of residing in their same apt. and community, where they raised their family, the Delbridge family who live a modest life and are on a fixed income (Social Security benefits due to disabilities - handicaps) have received a termination of tenancy /warrant for removal/ and possession in which they have until January 15 , 2015 to leave or they forcibly will be removed by a constable . Delbridges have no savings for moving fees ; storage for their belongings , rent , security deposits etc.., nor a place to go . Their current apt. is rent stabilized due to eligibility based on their income and disabilities. Both Mr. and Mrs. Delbridge are disabled-handicapped, and retired.
Eviction stemmed from family member-guest smoking in hallway , yet there are no "no smoking signs " postedanywhere. Also for disposing of a small, empty cardboard box (which would not fit into trash compactor) in Housing's own large garbage can. There are no signs stating not for tenants use .(See pics ) Even so the Delbridge family took responsibility and were fined paid fines and agreed to cease from smoking in hallway and disposing of an empty cardboard boxes in trash can .
Meanwhile Housing Authority of Bayonne refused to accept rent for August , September , and October; sought to evict, then stated they would allowDelbridges to stay if they would agree to "Stipulation of Agreement Settlement". The Delbridgec were supposed to have this before the Oct. 20, 2014 eviction proceeding so they could review it , agree, and/ or make changes, etc. Instead Housing's attorney Ms, Walrod waited until the actual hearing date to hand Mr, Delbridge a copy of said agreement, however Mrs. Delbridge was ill and at home under doctors' orders. The court was supplied with the doctor's letter, yet they refused to postpone the hearing so Mrs. Delbridge could be there also. Housing's attorney basically did a "take-it-or-leave-it" with the agreement. The agreement was "flawed" because they added an extra $50.00 "WHICH WAS NOT RENT"(under the law only rent is supposed to be paid), but theDelbridge's free legal services attorney refused to get an adjournment so the Delbridges could have a chance to challenge the agreement stipulation, and the agreement also called for a two year probationary period, which Delbridges believed was extreme. Since 1983 the Delbridges have never caused any problem. So what was going on? Housing Authority would not accept rent for August, September, and October, and instructed Delbridges to save the rent for those months. So, the Delbridges had back rent, but not the extra $50.00 (which was not rent). Delbridges had paid for car repairs before they knew what was in this agreement, had they received the agreement to review(which under law and fairness they should have )the repairs would have been on hold.
A Hearing was held in the Authorities office and a decision was made that the Delbridges' were guilty of smoking and improper garbage disposal . Delbridges ' went to Legal Aid and were assigned a volunteer -retired attorney who did no paper work nor did he advocate for the Delbridges .He had to be called date of court hearing had no idea he was suppose to be there showed up late did not consult with the Delbridges a "Stipulation of Agreement " was forced upon Mr Delbridge and his youngest son by Housing Authorities attorney Ms. Walrod they were told if they did not sign it family would be evicted that day .Stipulation jacked up amount of money for miscellaneous charges other than rent by Housing Authority wanted the Delbridges to pay in order to keep their apt. knowing that they are on a fixed income and disabled . Delbridges told Ms Walrod and their attorney that they only had "RENT MONEY" and would not be able to come up with the $50.00 fraudulant rent charge. Actually because that agreement used the words "R-E-N-T" only, it should have been "VOIDED".
The Delbridges sent Housing Authority and the Authorities attorney a heartfelt letter pleading for a weeks time to come up with extra money their response was a "Warrant for Removal. " Actually the day the rent was to be paid(Oct. 23rd), Mrs. Delbridge called Housing and asked if Housing would accept all of the "ACTUAL" rent money, and Housing responded by telling her,"No, whatever the amount on the agreement is you have to pay. We are not allowed to take 'partial payment' when eviction proceedings are in effect". Therefore, they refused to take the actual rent, however after they sought a Warrant of Removal, and got an eviction, Delbridges were ordered to pay all back rent and continue to pay rent until Jan 15, 2014 and then eviction. Here is the "IRONY" WHEN DELBRIDGES PAID ALL BACK RENT(AFTER THE EVICTION WAS OBTAINED)IT WAS FOR AUGUST; SEPTEMBER, OCTOBER AND NOVEMBER. GUESS WHAT, HOUSING ONLY WANTED THE "ACTUAL RENT THEN". THE $50.00 WAS NOT SOUGHT THEN, AND WAS NOT PAID. HOUSING GOT WHAT THEY WANTED, BUT USED MISREPRESENTATIONS; DECEIT, FRAUD, ETC.
Housing Authority and their attorney have done irreparable damage ,abused their power to hamper ,discourage , cause grief , heartaches, trauma , physical and mental pangs upon the Delbridge family .
Their legal aid attorney Mr. Murray sent a letter October 20 ,2014 stating that he no longer represented the Delbridges same day "Stipulation of Agreement " was signed under "DURESS".
Mr. Murray took great pleasure to tell Mrs. Delbridge "your nice letter did not work Housing Authority sent a "Warrant for Removal " they want you out but I no longer represent you .

Delbridges researched landlord/tenancy law to know their rights .Mr. Delbridge sent a response to the "Warrant of Removal " ie Housing Authorities refusal to accept rent and charges .Delbridges plea and court papers were ignored by all .Delbridges were served with a "Warrant for Possession" which they had 3 days to reply in which they did with a "Stay " prepared by Mr. Delbridge which was mailed to Housing Authorities attorney and personally delivered to Judge E Maloney .
Mr. Delbridge was told to enter courtroom of Judge Rodriguez where he was not represented , no other family member was present 3 members of the Delbridge family are on lease of which all had a right to be there .Housing Authorities attorney Kathleen Walrod perjured herself several times .The Delbridges have legal documents proving so .Mr. Delbridge was cut off , treated disrespectfully, when he requested counsel, a new date, his motion to "Stay" was ignored all efforts denied .Judge Maloney asked Ms . Walrod Housing Authorities position she said we want them out .
Each calculated violation of the Delbridges rights denied by Judge Maloney with the assistance of Ms. Walrod was remove the Delbridges out of their apt . Mr. Delbridge who was without counsel , ability to reply to blatant untruths , civil rights violations to speak , present evidence , question, cross examine and to have representation etc. Judge Maloney and Ms. Walrod stripped Mr. Delbridge of his rights and further into a helpless vulnerable victim of the system !

When Mr. Delbridge raised facts with documented evidence and raised issue of appealing decision of Judge Maloney she threatened him with immediate eviction !
Mr .Delbridge was told to pay rent up to date and additional hiked up fees in 7 days by Judge Maloney .Ms .Walrod added we will give them until January 15, 2015 .

Mr. Delbridge equated the court hearing akin to being assaulted and raped of his rights !
Mr. Delbridge filed a "NOTICE OF APPEAL" to the Appellate Division and filed whats called a "MOTION FOR A STAY PENDING APPEAL". This is asking the judge in Landlord Tenant to "STOP" the Jan. 15, 2015 eviction until the Appellate Division decides the matter. This is what the law requires. For example, if Delbridges are evicted, then win their appeal, then what have they accomplished? Nothing. Therefore, in the interest of fairness a Motion for a Stay should be granted because if not it can cause "IRREVERSIBLE HARM". However, this motion for stay is depended on a judge treating non-attorneys as equal as attorneys.