Grant Ahmed Amr a trial by Jury in Snohomish County
49
people have signed this petition.
Add your name now!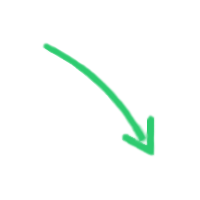 49

people

have signed.

Add your voice!
Maxine K.
signed just now
Adam B.
signed just now
Petition to Grant Ahmed Amr a trial by Jury
We the undersigned, petition the State of Washington and Governor Jay Inslee to grant Ahmed Amr a trial by jury. A trial by jury can only be waived by the defendant. Denying Ahmed Amr a trial by jury has seriously eroded our confidence in the integrity of the judicial process. Ahmed Amr has been subjected to malicious prosecution and judicial tyranny and slander and defamation for daring to demand his fundamental and natural right to confront his accusers before a jury of his peers – a right enshrined under the confrontation clause of the Sixth amendment.
Mr. Amr is an accomplished forensic analyst and a Whistle Blower who has succeeded in recovering millions of dollars for defrauded Ponzi scheme victims who were abandoned by the DOJ and the SEC. That is a matter of record. By quashing his right to a fair day in court, the State of Washington has not only inflicted harm on Mr. Amr, the state has inflicted harm on all the victims of the Syntax-Brillian Corporation (SBC) forgery scheme.
https://en.wikipedia.org/wiki/Syntax-Brillian_Corporation
https://www.phoenixnewtimes.com/news/sec-charges-former-olevia-tv-execs-with-fraud-james-li-thomas-chow-and-wayne-pratt-ran-failed-tempe-tv-maker-syntax-brillian-6629650
Mr. Amr was not only denied a trial. He was denied the right to attend a single hearing or to consent to a final judgement or to represent himself or to have access to counsel. His counter-claims of malicious prosecution were arbitrarily and capriciously quashed without allowing Mr. Amr an opportunity to even be heard.
Mr. Amr was defamed and slandered and his complaints were dismissed as crazy talk. The court ignored his witnesses and their testimony and the court ignored hard evidence of tampering with court records.
We urge Governor Inslee to appoint a special prosecutor to intervene and investigate this outrageous abuse of Mr. Amr's due process rights. We demand immediate remedial measures to protect Mr. Amr and the unrepresented victim of the SBC forgery scheme who depend on his litigation skills. They all had a financial stake in the outcomes of a fair trial by jury. They need to be heard and they need to have an opportunity to make their record in support of their individual claims.
The stakes here are high. Mr. Amr has secured recoveries for dozens of victims of the SBC forgery scheme. A trial by jury will result in recoveries for tens of thousands of similarly situated victims. We need the state of Washington to reach out to those victims not to quash their claims.
Those who are familiar with Mr. Amr's litigation history and those who have secured recoveries on the strength of Mr. Amr's forensic analysis know how much money is at stake – enough money to induce three judges to resort to draconian measures to prevent a jury from inspecting hard evidence of forgery, tampering and malicious prosecution.
We demand the impeachment of Judge Douglas Fair and Judge Linda Coburn and Judge Jeffrey Goodwin for tampering with court records and resorting to extra-judicial edicts to rob Mr. Amr of his inviolable right to a trial by jury. Mr. Amr and his witnesses and the swindled investors he represents have spent over a year waiting for a trial by jury.
This is a case that involved egregious fraud, forgery, tampering with evidence, tampering with court records, police abuse of power and judicial tyranny. Mr. Amr has already memorialized the criminal misconduct of Judge Linda Coburn in "The Whistle Blower's Wife – A Fatal Encounter in the Edmonds Bowl." That narrative was entered into the records of multiple court proceedings without objection. Read it and weep for the state of our courts and the integrity of our dishonorable judges.
We urge every citizen who cares about equal access to justice to sign this petition. This was a simple case of malicious prosecution. The prosecutor who filed it recused themselves before the arraignment hearing precisely because they had engaged in tampering with court records in other proceedings to dodge a trial by jury.
The judge who presided over the arraignment hearing resigned after being challenged on jurisdiction and after refusing to dismiss the case because the 'new' prosecutor never appeared and the state's witnesses failed to appear. Instead of referring the prosecutors for malicious prosecution, the presiding judge threw Mr. Amr into the box. He then recused himself from the case and reassigned to another judge who arbitrarily shut down the case without a hearing.
Two Snohomish County District Judges and a Municipal Court Judge have so far delayed a trial by jury for over a year. These judges do not only fear Mr. Amr – they are even more afraid of the testimony of his witnesses. When judges fear jury trials – it is because they fear true testimony and they fear accountability.
We urge all citizens who care about access to justice to visit our website – TooBigToSanction.Com. Read 'How to Steal a Billion Dollars' and the 'Whistle[AA1] Blower's Wife' and that will answer the question of why judges fear giving Mr. Amr and his fellow activists a trial by jury. [AA2]
If judges can crush trials and deny a single hearing to an innocent Whistle Blower facing criminal charges – then we must oblige them to step down from the bench. They need to move along and find more suitable employment. If judges can tamper with court records – then we might as well do away with our courts. Because when judges break bad, we don't have a country anymore.
Intervene now Governor Inslee. Cleanse our courts of judges that routinely trample over the due process rights of defendants. And let Mr. Amr and his fellow intervenors have their day in court so a jury can have front row seats to hear him make the case for the impeachment of the three tampering judges of Snohomish County.
Enough is enough. We will not stay silent. We demand zero tolerance for judges who convert their courts in to private Stalinist gulags. Say it loud and say it clear. Not in our state and not under our constitution and not on our dime.