Grand Firs Bus Stops
79
people have signed this petition.
Add your name now!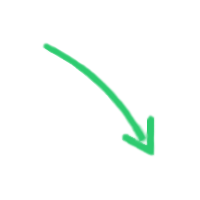 79

people

have signed.

Add your voice!
Maxine K.
signed just now
Adam B.
signed just now
This Letter is for the Bethel School District School Board, Bethel School District Department of Transportation, and any other employees of Bethel School District who have responsibility for determining the placement and safety of bus stops.
Dear Sirs and Madams,

We, the residents and parents of Grand Firs, who have students who feed into Graham Elementary, Cougar Mountain Middle School, and Bethel High School, would like to lodge a formal complaint regarding the placement of our bus stops.
We are a community of over 400 homes, and the placement of our bus stops are at the only two entrances and exits to the neighborhood. With a community of this size we have students who are close to one mile away from the bus stops. This is a considerable distance for students in our community to be expected to walk, especially middle school and high school students who have to walk this distance before sunrise. There is also a concern for our elementary school children, who live equally far away. Many are driven to the bus stop, and it creates an unsafe environment for the children and drivers of the community. Between the vehicles attempting to enter and exit the neighborhood, and the vehicles parked along the road waiting for the bus, it is a very congested area. In addition to having so many vehicles in this area, there are also many young children walking and playing in the same vicinity. This area was not designed to accommodate the amount of traffic that is present each morning and afternoon, nor was it designed for children to be in. The population of elementary students is so great, that one bus is unable to accommodate them. Two buses are required to bus the elementary students. We have roughly 45 students who use each bus stop. As a community, we feel that asking 90 elementary aged students to stand at the only two entrances and exits of a neighborhood this large, is an accident waiting to happen.
Another concern that needs to be considered is that it takes a longer amount of time to load and unload this many students from the bus. The road this occurs on is 86th Avenue, and our community is not the only community that uses this road. There are two other housing developments and several other homes that use 86th Avenue. By the time the all the buses that utilize this road have made their stops, traffic is backed up, sometimes up to 7 blocks. It adds to the overall congestion of the bus stops. In the afternoon, when there are 90 elementary children walking along our roads, there is an extra abundance of vehicles trying to get by the students and parents who have parked at the bus stops.
We would like the district to move our bus stops into our community, and create additional bus stops. There are several community parks and large common areas that would serve as more appropriate bus stops for the number of students that use district transportation. We are aware that the district does not enter neighborhoods, but we feel that this is a mute point because one of the elementary buses drives through a neighboring community (Wedgewood) to turn around in the morning. If the bus is willing to enter that community to turn around, it can enter our community to help address safety concerns we are having. Moving the bus stops and creating more stops would help to reduce the distance students are walking, alleviate traffic at the entrances and exits to our neighborhood, and on 86th Avenue, and provide a safer place for the students to wait for the bus. We are requesting a formal response to our concerns by July 31st, 2015 and would like stop changes to be made for the 2015-2016 school year.
Sincerely,
Concerned Residents and Parents of Grand Firs
Point of Contact:
Aubrey Toczek
23105 79th Ave E
Graham, WA 98338
(253) 208-3643
toczekfamily@hotmail.com