Graduate Student Background Check Policy
90
people have signed this petition.
Add your name now!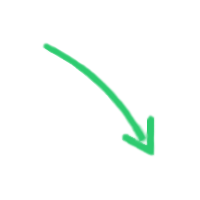 90

people

have signed.

Add your voice!
Maxine K.
signed just now
Adam B.
signed just now
Update as of 21 June 2017:
The following document now amends the letter originally dispatched to OUHSC leadership. At the request of members of the student body, the following grievances will be added to this petition and are considered the consolidated views of the student body on this matter:
Prevalent Graduate Student Concerns of the Criminal Background Check Policy
(appendix C of the OUHSC Faculty Handbook)
The following is a compilation of the most prevalent grievances and suggested actionable
items for both the Graduate College and the OUHSC Provost's Office.
Item of Concern 1: Concern of unjustified invasion of privacy.
According to the OUHSC Faculty Handbook Appendix C Student Rights and
Responsibilities Code Section III Item 12:
" The student has the right to be secure in his/her possessions, against invasion of
privacy, and unreasonable search and seizure."
There is concern that the inconsistent execution of the Criminal Background Check
Policy (CBC) to where the annual CBC burden is only placed upon the OUHSC
graduate student population is an unjustified invasion of privacy and an unreasonable
search.
According to the OUHSC Faculty Handbook Appendix C Criminal Background Checks
Policy for Current Students and Conditionally Accepted Applicants- Health Sciences
Center Section IV Rationale Items 4&5:
"4. Scientists are entrusted with the oversight and the safety of laboratory materials,
research animals and human research participants, and the welfare of laboratory and other
research personnel. They have access to chemicals, devices, and other materials in
settings that require the exercise of good judgment and ethical behavior. Thus, an
assessment of suitability to function in a research setting, whether laboratory, clinical, or
community based, is imperative to ensure the highest level of integrity in biomedical and
population health sciences academic programs.
5. Health professionals and biomedical and population health scientists are increasingly
invited to engage in inter-professional and translational work through team science
projects. Thus, it is imperative to promote and underscore a shared expectation for
demonstration of the highest level of integrity, good judgment, and ethical behavior."
This rationale fails to address why only students, not OUHSC staff (which includes
Research Technicians, Postdoctoral Fellows, administrative staff and faculty) that
engage in identical activities described within the above-mentioned rationale are
subject to this policy. The rationale also fails to address why only OUHSC students,
not students or staff on the Norman or Tulsa campus are subject to this policy given
that they also work in the same capacity.
Proposed Action for Concern 1:
Due to the inconsistent nature of this policy which therefore places an undue, unjustified
and therefore unreasonable burden of an annual background check only on the graduate
student population and not on others who engage in identical activities described in the
rationale on the OUHSC and other OU campuses, there is consensus that the OUHSC
administration take one of the following measures:
1. Reverse the policy of required annual background checks and instead, maintain
current policy of the one-time, initial background check (upon conditional
acceptance into the program) that is routine upon employment of staff that engage
in identical activities.
2. Stall implementation of this policy until these inconsistencies of a required annual
background check are addressed and action is taken to rectify the discrimination
of this burden onto OUHSC graduate students.
3. Provide written explanation to the graduate students further justifying this policy
of an annual background check in light of the expressed grievances stated within
this document. Specifically addressing:
a. How this policy is not discriminatory to the OUHSC student population.
b. Justification for only targeting the OUHSC graduate student population
within this policy.
c. Justification for why a blanket policy is implemented on all students
regardless of the nature of their work as not all graduate students are
involved with patient care nor function in the same manner as OUHSC
clinical programs.
Item of Concern 2: Burden of Cost.
As graduate research/teaching assistants, we are contractually obligated to work only for
OUHSC. As there is no opportunity for earning additional income through a second job,
the student stipend received means that finances have to be carefully managed. The
sudden financial burden of this policy (with little forewarning) and the burden of having
this check annually are of concern within a sizeable portion of the graduate student
population. There is also a concern that this added yearly expense would make our
program less attractive to potential students in an already competitive environment.
Proposed Action for Concern 2:
* To defray costs, the following has been suggested:
1. 100% coverage by the appropriate department (will vary with each student) as an
additional OUHSC mandated student fee.
or
2. 100% payment by the Graduate College
or
3. 50% coverage by the Graduate College, 50% Departmental coverage (see item 1)
or
4. 25% coverage by the Graduate College, 25% department, 50% student (A
sizeable number of students are unwilling to pay for any of the cost as many find
the annual payment overbearing.)
or
5. Select other vendors for the background check that provide the same service at a
lower cost.
* There was some question as to payment mechanisms that could be utilized. We
offer the following suggestions:
o Use of current payment mechanisms used for paying for OUHSC student
fees and tuition.
o Reimbursement via check to student
o Addition of the CBC fee to student paychecks
Item of Concern 3: OUHSC Motivation for Annual CBC.
It is understandable that OUHSC administration aims to ensure "safety of laboratory
materials, research animals and human research participants, and the welfare of
laboratory and other research personnel" on any of the OU campuses. However, the CBC
policy, formed several years ago, at its current state, fails to define which information is
relevant to the school decision-making process regarding a student's academic
career. There has been no standard set for what information acquired in a
background check would warrant action to be taken. If this remains subjective,
discriminatory reprimands founded by the assessment of background checks is of
concern.
Proposed Action for Concern 3:
1. Provide explicit written criteria as to which CBC results warrant action to be
taken and what specific actions this will include i.e. dismissal from program.
Item of Concern 4: Precedence Set by CBC Policy.
Students are concerned by potential future policies implemented by the school forcing
students to act against their will, similarly to the current CBC policy. For the first time,
students are coerced to pay an external vendor in order to obtain personal information and
disclose such information to the school without consistent justification for this action by
the OUHSC administration on an annual basis without clear and consistent justification
of policy. The precedence set by the CBC policy is concerning.
ORIGINAL PETITION TEXT
This petition serves as support for the letter delivered to the OUHSC leadership on April 17th, 2017 regarding the criminal background check policy as it pertains to OUHSC graduate students. The text of the letter is as follows:

17 April, 2017
To:
Dr. Valerie Williams, Vice Provost for Academic Affairs and Faculty Development
Dr. H. Anne Pereira, Dean of the Graduate College
cc:
Dr. Jason Sanders, Senior Vice President and Provost
Dr. Marcia Bennett, Vice Provost for Health Sciences
Dr. Michelle Staudt, Assistant Dean for Graduate Education and Research
To Whom It May Concern:
In the past week, the campus community has been made aware of changes to the University of Oklahoma's Criminal Background Check policy which now includes graduate college students in the annual background check requirement. After careful consideration, we wish to confer our concern over this policy change, and share our collective thoughts with the administration on the policy timing, cost, and choice of provider.
Timing:
In the information we received about the background check program, we were told we would have two weeks from the date of notification to complete the registration and pay the fee. According to the Faculty Handbook, Appendix C, failure to do so could lead to suspension or termination. With no definitive date for the rollout of this program, and the mid-semester announcement about this change, students must scramble to provide adequate documentation and come up with the required fees. We feel that this background check process should be moved to a definitive date at the start of each academic year, and students should have adequate warning of this impending fee.
Cost:
Many of the graduate students would not be able to attend this program were it not for the tuition and fees assistance provided by their program. This, combined with graduate student stipends, allows us to be financially healthy while attending school. However, this benefit does have its limitations, and each student must carefully budget their expenses in order to remain financially solvent. Unexpected expenses, even as seemingly insignificant as the background check fee, can mean the difference between being able to pay bills or not. Asking students to absorb this expense with such little warning has the very serious potential to place significant financial strain on some students and their families.
We feel that, because this background check fee is required for our enrollment in the college, it should be included in our tuition and fees statement instead of requiring it to be paid out of pocket. For those students receiving tuition and fees assistance (whether it be through their program enrollment or through financial aid/loans), we feel this fee, like all other academic fees, should be covered under that agreement.
Provider:
The need to conserve funds has never been more apparent than now as Oklahoma faces revenue failures and budget shortfalls. In the quarterly spending report issued to the OU Board of Regents in December of 2017, the Health Sciences Center alone spent over $100,000 on background check services, a 33% increase from the previous year. At an individual cost for $77 per student, this background check appears to be extremely expensive despite adequate, reputable, and more affordable alternatives. We urge the University to seek other, more cost-effective options for their annual background checks.
We hope the members of the administration will consider the impact on the students in implementing this policy. We are currently gathering signatures of support from members of the graduate student body, and will be delivering those as a follow-up to this letter.
Sincerely,
The Concerned Graduate Students