GRADE 6R PARENTAL CONCERNS
14
people have signed this petition.
Add your name now!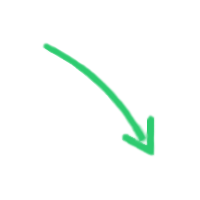 14

people

have signed.

Add your voice!
Maxine K.
signed just now
Adam B.
signed just now
October 16, 2018
Mrs. Geddes Hall- Principal
St. Catherine Preparatory School
5 Brunswick Avenue
Spanish Town
St. Catherine
Re: Meeting urgently needed
Dear Mrs. Geddes- Hall,
It is with heavy hearts overwhelmed with concern for our children, that we the parents of Grade 6R are writing to you today. We deemed it necessary as we are at week six of the Christmas term, and it has become evident that communication between ourselves and Mrs. Reid will remain unlikely for the entire school year. As the school's leader, we deemed it necessary to take our concerns directly to you.
Firstly, we are sure by now the school is aware that GSAT is a thing of the past. As such, we all should be applying ourselves and preparing the children for PEP. With that said, we are therefore wondering why a lot of work being done seems more aligned to the GSAT application of learning versus that of PEP which is aimed at stimulating critical thinking. It is also noted that if/ when critical thinking is taken into consideration, Mrs. Reid's approach is to tell the children they are "too argumentative" or "technical" especially in instances when the children are not in agreement with her point of view. Certainly, this is not an acceptable approach to the curriculum.
Secondly, we refer again to the issue of communication. Though we appreciate that some persons are introverts, we are of the belief this is not the ideal personality for the classroom. Mrs. Reid for whatever reason, failed to set up the class WhatsApp group at the beginning of the school year. This was eventually achieved without her involvement and she has since been added to the group. However, this has been of no value to the parents as she does not communicate with us about anything. Reference is further made to the extra lesson classes for PEP being hosted by Mrs. Reid. Our children were sent home with "messages" to inform us classes were being held on X days, for $1000 each week. The children were also told they would not be allowed to remain in the classroom if these extra class fees were not paid. So, we asked ourselves, should not a formal communication have been sent from the grade teacher/ the school's office (we may add, that when queries were made, the office was not aware extra classes had commenced) providing detailed information regarding the classes? Nevertheless, many of us sent our children to these classes hoping that progress was on the horizon. We were dead wrong.
It was soon evident that these classes were geared at GSAT Mathematics multiple choice questions often times. This was not an issue, as we had purchased GSAT texts, and so the material would have to be used with some application. That application is yet to happen, and the children come home with complaints that the classes are pointless. When the material being utilized is reviewed by us the parents, we have no choice but agree with our children. This is what led most of us to seek divine intervention elsewhere. So, having paid St. Catherine Prep $40,000 for the term, we had to condition our minds and pockets to pay, what in some cases, are colossal amounts for extra lessons outside of the school. This madam principal is because our grade teacher has failed to inspire any confidence among her students and us their parents. To our further displeasure, we must also prepare ourselves for the increase in school fees come the Easter term in 2019. Not fair to us as parents at all, we are most certainly not receiving value for our money.
Then, the dreaded mock exam results for PEP were sent home. Our fears were further elevated. Again, no feedback from Mrs. Reid, nor the school we may add, to discuss areas of weaknesses noted in the children's' performances, and the way forward. We deemed this necessary as PEP is new to us all, so even if this was not the school's normal approach to mock exam results, we believe, it would have been relevant in this instance. What was given were derogatory comments like, "Unuh a go fail unuh exam dem… becau' unuh won' seckle down.." etc. Our children have been together for the most part since Grade 1. Suddenly, these children, whom by the way we know are no angels, are disruptive units who won't settle down? The children are not engaged. Point blank. They are also not motivated, and it is disheartening to us as their parents.
Collectively, as a parental group, we are not convinced Mrs. Reid is prepared to properly teach our children and prepare them for PEP based on the delivery method required and recommended by the Ministry. This has been confirmed on numerous occasions when parents make impromptu visits to the class and our children are seen "researching" from texts, or doing work written on the board, instead of engaged in lively discussion to stimulate their critical thinking skills.
We have gained a few additional months to prepare the children for the first examination in February 2019, with the Ministry's announcement regarding the postponement of the Performance Task originally scheduled for December 2018. Our children's futures are at stake as high school represents a milestone and is also the foundation in many cases of career aspirations. Swift action must be taken as our children cannot afford to be left behind.
We are requesting a meeting with yourself, the Chairman, the PTA President and the Upper School Grade Supervisor for this matter to be discussed. We would greatly appreciate a response by October 26, 2018. A failure to do so will be deemed as an insult and an indication that St. Catherine Preparatory School does not have a vested interested in its students.
Thank you in advance for your prompt attention to our concerns.
Sincerely,
The Disgruntled Parents of 6R
Cc. The Chairman- St. Catherine Preparatory School, The PTA President- St. Catherine Preparatory School, The Upper School Grade Supervisor- St. Catherine Preparatory School