GPS 7th Class Fee Waiver
150
people have signed this petition.
Add your name now!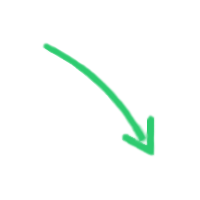 150

people

have signed.

Add your voice!
Maxine K.
signed just now
Adam B.
signed just now
We, the parents of Gilbert Public Schools, have recently become aware that the district will be requiring students registered for an additional class outside the allowed 6-course school day to pay a 7th-class fee of $160. This is a parent petition to formally request a fee waiver for courses that require concurrent enrollment.
Currently, this fee is being assessed to all students enrolled in a 7th course, regardless of any special circumstances associated with some programs that set them apart from the kind of typical 7th curricular course the fee was designed to cover. Specifically, per the GPS Course Description Book, some courses require students be concurrently enrolled in another course during the regular school day in order to participate, including Marching Band (students must also register for school band), Strolling Strings (students must also be enrolled in school orchestra), and Advanced Chorale (students must also be enrolled in school choir). We request the district waive the fee for courses requiring concurrent enrollment for the following reasons:
Because students are also required to enroll in a concurrent course during the regular school day, taking up a slot that could otherwise be used for a core class, most students (unless they are seniors who have met most of their graduation requirements and can take a release hour during the regular school day) do not have a choice but to add these courses as a 7th class in order to cover all of their core curriculum requirements.
These concurrent courses require class fees for both classes, and these fees do not cover the additional cost of uniforms, field trips, competitions, etc., which parents also pay for both courses (i.e., there are extra costs involved for both Concert Band and Marching Band, and students must be registered for both in order to participate in Marching Band).
While this fee may be necessary to help cover district costs for a 7th class students may take to, for instance, recover a credit after failing the course the year before, it should not be applied to courses that require students register for concurrent courses—especially when these courses already carry a heavy financial burden for families.
We know that Gilbert Public Schools values programs like the ones mentioned above; it's one of the things that makes our district so outstanding. Physically, mentally, emotionally, socially, and financially— our staff, students, and parents sacrifice a great deal to build up the district's fine arts programs, programs that also boast some of the highest parent involvement of any other district program. These programs very publicly demonstrate our district's tradition of excellence. However, assessing extra fees for co-curricular courses that already require a heavy financial commitment will doubtlessly act as a deterrent for new and even returning students, making it much harder to continue building or even maintaining quality programs. We ask that the district waive the 7th class fee for courses that require concurrent enrollment in order to make programs like these as financially accessible as possible to as many students as possible.
GPS parents, thank you for making your voices heard!