Governor Youngkin, Keep Your Campaign Promise: Protect the Right of Virginia Parents to Make Medical Decisions for Their Children
2173
signers.
Add your name now!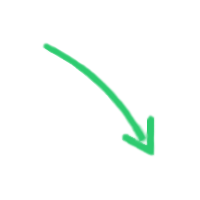 2173

signers.

Almost there!

Add your voice!
Maxine K.
signed just now
Adam B.
signed just now
We, the undersigned, urge Governor Youngkin to lead the nation and heed the warning of over 16,000 physicians and medical scientists around the world: healthy children should not be vaccinated for COVID-19.
We call upon our governor to fulfill his promise: protect Virginia parents' most fundamental right to make informed medical decisions on behalf of their children. In light of the importance and urgency of this matter, we request that Governor Youngkin issue an Executive Order reaffirm his commitment to parental rights by:
➼ Prohibiting the State Health Commissioner from mandating the COVID-19 vaccine for children;
➼ Prohibiting local and state government officials from using coercive language and bribery to incentivize vaccine compliance;
➼ Banning the State Health Commissioner and all state public health officials from describing the COVID-19 vaccine as "safe"; and
➼ Requiring the State Health Commissioner to provide parents with written information documenting all known potential health risks and unknown long-term effects before they consent to their child's vaccination.
We also urge Governor Youngkin to consider the plea of 12-year-old Maddie DeGaray (Pfizer Vaccine Trial Participant) and the testimony of Maddie's mother.
The COVID-19 vaccine is an experimental intervention. Many studies have shown that the health risks are numerous and are not rare.(Endnote 1). They can include permanent damage to the brain and heart, and to the immune and reproductive systems. The injuries may be immediate and acute, or may not appear for years. There are no long-term studies to inform the medical community. Once these damages have occurred, they are irreparable. (Endnote 2).
The lifelong impact of the vaccine on one of Pfizer's pediatric trial participants, 12-year-old Maddie de Garay, illustrates the risk. Maddie experienced crippling pain immediately upon receiving her second injection. After three hospitalizations, she is still in a wheelchair and dependent on a nasogastric tube.
Yet Pfizer did not inform the FDA of Maddie's serious life-altering vaccine injuries, but falsely described them in their application to the FDA as "functional abdominal pain." (Endnote 3). The vaccine was then approved for emergency use for children based on this fraudulent data. Although the FDA, CDC, and HHS are aware of Pfizer's malfeasance, they continue to promote this vaccine as safe for children as young as six months old.

We are now witnessing the highest rates of vaccine adverse events in U.S. history. As of July 15, 2022, there have been 29,635 reports of death, 1,350,950 adverse events, 246,676 serious injuries, 55,540 reports of permanent disability, and 169,006 hospitalizations. Yet government officials ignore the safety data and continue to use coercive language and incentives to compel children to take this experimental mRNA medical intervention. As the CDC Director has acknowledged, the COVID-19 vaccine does not even prevent transmission. (Endnote 4)
Governor Youngkin promised Virginians:
"I will not mandate the vaccine and I don't think schools should, particularly for young children. I think that's a parent's decision. I believe in parents' rights, fundamental rights to make decisions with regards to their children and as Governor I'm going to make sure I'm standing up for parents' rights." October 2021 interview at 1:12.
We urge the Governor to make good on his campaign promise and protect the right of Virginia parents to make medical decisions for their children.
___________________
References:

1. SARS-CoV-2 mRNA Vaccination-Associated Myocarditis in Children Ages 12-17: A Stratified National Database Analysis, Tracy Beth Høeg, Allison Krug, Josh Stevenson, John Mandrola;
Transient Cardiac Injury in Adolescents Receiving the BNT162b2 mRNA Vaccine, Ori Snapiri, Chen Rosenberg Danziger, Nina Shirman, Avichai Weissbach, Alexander Lowenthal, Itay Ayalon, Dganit Adam, Havatzelet Yarden-Bilavsky, Efraim Bilavsky;
Myocarditis following COVID-19 mRNA vaccination, Saif Abu Mouch, Ariel Roguin, Elias Hellou, Amorina Ishai, Uri Shoshan, Lamis Mahamid, Marwan Zoabi, Marina Aisman, Nimrod Goldschmid, Noa Berar Yanay;
Myocarditis following COVID-19 vaccination, Albert, E., Aurigemma, G., Saucedo, J., Gerson, D. S;
Acute Myocardial Infarction and Myocarditis following COVID-19 Vaccination, Aye, Y. N., Mai, A. S., Zhang, A., Lim, O. Z. H., Lin, N., Ng, C. H., . . . Chew, N. W. S;
Safety of the BNT162b2 mRNA Covid-19 Vaccine in a Nationwide Setting, Barda, N., Dagan, N., Ben-Shlomo, Y., Kepten, E., Waxman, J., Ohana, R., . . . Balicer, R. D;
COVID19 Vaccine for Adolescents. Concern about Myocarditis and Pericarditis, Calcaterra, G., Mehta, J. L., de Gregorio, C., Butera, G., Neroni, P., Fanos, V., Bassareo, P.;
Multisystem inflammatory syndrome in a male adolescent after his second Pfizer-BioNTech COVID-19 vaccine, Chai, Q., Nygaard, U., Schmidt, R. C., Zaremba, T., Moller, A. M., & Thorvig, C. M.;
Occurrence of acute infarct-like myocarditis following COVID-19 vaccination: just an accidental co-incidence or rather vaccination-associated autoimmune myocarditis?, Chamling, B., Vehof, V., Drakos, S., Weil, M., Stalling, P., Vahlhaus, C., . . . Yilmaz, A.;
Myocarditis and Pericarditis Following mRNA COVID-19 Vaccination: What Do We Know So Far?, Das, B. B., Moskowitz, W. B., Taylor, M. B., Palmer, A.;
Biopsy-proven lymphocytic myocarditis following first mRNA COVID-19 vaccination in a 40-year-old male: case report, Ehrlich, P., Klingel, K., Ohlmann-Knafo, S., Huttinger, S., Sood, N., Pickuth, D., & Kindermann, M.;
Myocarditis should be considered in those with a troponin rise and unobstructed coronary arteries following Pfizer-BioNTech COVID-19 vaccination, Ioannou, A.;
Myocarditis Following COVID-19 Vaccination, Isaak, A., Feisst, A., & Luetkens, J. A.;
Myocarditis following COVID-19 vaccination, Kaul, R., Sreenivasan, J., Goel, A., Malik, A., Bandyopadhyay, D., Jin, C., . . . Panza, J. A.;
Patients With Acute Myocarditis Following mRNA COVID-19 Vaccination, Kim, H. W., Jenista, E. R., Wendell, D. C., Azevedo, C. F., Campbell, M. J., Darty, S. N., . . . Kim, R. J.;
Cardiac Imaging of Acute Myocarditis Following COVID-19 mRNA Vaccination, Kim, I. C., Kim, H., Lee, H. J., Kim, J. Y., & Kim, J. Y.;
Why are we vaccinating children against COVID-19?, Kostoff, R. N., Calina, D., Kanduc, D., Briggs, M. B., Vlachoyiannopoulos, P., Svistunov, A. A., & Tsatsakis, A.;
Thrombocytopenia following Pfizer and Moderna SARS-CoV-2 vaccination, Lee, E. J., Cines, D. B., Gernsheimer, T., Kessler, C., Michel, M., Tarantino, M. D., . . . Bussel, J. B.;
Myocarditis following COVID-19 vaccination – A case series, Levin, D., Shimon, G., Fadlon-Derai, M., Gershovitz, L., Shovali, A., Sebbag, A., . . . Gordon, B.;
Vaccine advisory committee must be more transparent about decisions, Mahase, E.;
Myocarditis after BNT162b2 mRNA Vaccine against Covid-19 in Israel, Mevorach, D., Anis, E., Cedar, N., Bromberg, M., Haas, E. J., Nadir, E., . . . Alroy-Preis, S.;
COVID-19 Vaccine-Induced Thrombosis and Thrombocytopenia: First Confirmed Case from India, Mishra, K., Barki, S., Pattanayak, S., Shyam, M., Sreen, A., Kumar, S., & Kotwal, J.;
Cardiovascular magnetic resonance findings in young adult patients with acute myocarditis following mRNA COVID-19 vaccination: a case series, Patel, Y. R., Louis, D. W., Atalay, M., Agarwal, S., & Shah, N. R.;
A Report on Myocarditis Adverse Events in the U.S. Vaccine Adverse Events Reporting System (VAERS) in Association with COVID-19 Injectable Biological Products, Rose, J., & McCullough, P. A.;
Transient Cardiac Injury in Adolescents Receiving the BNT162b2 mRNA COVID-19 Vaccine, Snapiri, O., Rosenberg Danziger, C., Shirman, N., Weissbach, A., Lowenthal, A., Ayalon, I., . . . Bilavsky, E.;
Myocarditis after Covid-19 Vaccination in a Large Health Care Organization, Witberg, G., Barda, N., Hoss, S., Richter, I., Wiessman, M., Aviv, Y., . . . Kornowski, R.
2. 16,000 Physicians and Scientists Agree Kids Shouldn't Get COVID Vaccine, Robert Malone, MD.
3. Pfizer-BioNTech COVID-19 Vaccine EUA Amendment Review Memorandum, https://www.fda.gov/media/148542/download at 30.
4. "They continue to work well for Delta, with regard to severe illness and death – they prevent it. But what they can't do anymore is prevent transmission." https://twitter.com/CNNSitRoom/status/1423422301882748929.
The clinical trial measured effectiveness against disease, not infection. https://pubmed.ncbi.nlm.nih.gov/33332292/.
Many studies confirm the vaccine's lack of efficacy in preventing infection: COVID vaccines cut the risk of transmitting Delta – but not for long, Mallapaty, S.;Shedding of Infectious SARS-CoV-2 Despite Vaccination, Kasen K. Riemersma, Brittany E. Grogan, Amanda Kita-Yarbro, Peter J. Halfmann, Hannah E. Segaloff, Anna Kocharian, Kelsey R. Florek, Ryan Westergaard, Allen Bateman, Gunnar E. Jeppson, Yoshihiro Kawaoka, David H. O'Connor, Thomas C. Friedrich, Katarina M. Grande; Outbreak of SARS-CoV-2 Infections, Including COVID-19 Vaccine Breakthrough Infections, Associated with Large Public Gatherings - Barnstable County, Massachusetts, July 2021; Nguyen Van Vinh, et al Transmission of SARS-CoV-2 Delta Variant Among Vaccinated Healthcare Workers; Carla Saade, et al Live virus neutralization testing in convalescent patients and subjects vaccinated against 19A, 20B, 20I/501Y.V1 and 20H/501Y.V2 isolates of SARS-CoV-2.
.