Government funding to cover Tracy Thorndyke's final expenses
82
signers.
Add your name now!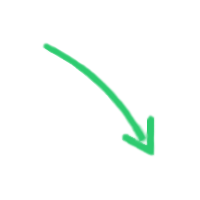 82

signers.

Almost there!

Add your voice!
Maxine K.
signed just now
Adam B.
signed just now
This petition is to show the government how much Tracy was loved. To raise awareness that they should help pay for Tracy's final expenses.
Tracy didn't own a car, a house, or have any assets. She had her 5 animals, her family, and monthly cheques that came from Ontario Disability. Tracy's cheques would cover her rent, her bills, groceries, and a little bit was put away every month to save for christmas gifts, and for her crafts which she loved so dearly.
Ontario works handles ODSP's clients for funeral services. They have advised us that they will not cover any funeral expenses as we were to use the money left in her bank accounts. Tracy didn't have much in her accounts. I asked the person working on Tracy's case " So you're telling me my sister has saved all these years to pay for her own funeral?" They said " Yes, we all have to do it".
I doubt that, Tracy had no life insurance, no company would cover her because she was high risk. She's been that way since she was born. Born with blooms sydrome ( a break in a chromosome), then beat cancer of the kidneys when she was 2 years old. Then developed diabetes, heart issues, and lastly lost her battle to colon, liver, and lung cancer at the age of 31.
My mom and brother still have to survive. Tracy's bills are all active, as her part of my mom's house is an apartment with all seperate bills and expenses. That apartment still holds her 5 animals in which still need food, and care. These expenses Tracy was able to pay for. My mom now has to cover them and survive herself, and her son. My mom is on disability and so is my brother. There is no money in the family. We never had much, but we had eachother.
ODSP/Ontario Works is saving money on Tracy's death. They no longer have to pay monthly cheques, or pay for all her medical supplies. They can do this last effort for Tracy, and the family.
So we ask that everyone joins us in the fight to bring Tracy this last piece of dignity, to be at peace, and have the government show some respect for a life that has been lost.
They have no idea what our family has been through, and they won't listen. We need you to sign this petition and list your occupation, then call the Ontario Works office Mon-Fri till 430pm and show them they are disrespecting Tracy. Someone so kind and gentle. Someone so deserving.
Please call Ontario Works at 705-722-3132 go through the prompts, dial the option for ontario works, then funeral services and ask for DOROTHY, if you can't get anywhere with DOROTHY please ask to speak to her supervisor.
Our family has called many times, with nowhere to go. We are hoping that if enough people call them, they'll realize Tracy is a deserving client. That it will go a long way. Especially since a year and a half ago, they denied a family who lost a member who was addicted to drugs, and most likely spent money recklessly. The family didn't give up and kept on their case. They ended up paying for the funeral. 
 Please help us fight the good fight, like Tracy did. REMEMBER, TRACY WOULDN'T WANT US TO GIVE UP SO EASILY! She didn't, she fought right down to her last breath. A valiant battle to the very end.
Links