Google Fiber
10
people have signed this petition.
Add your name now!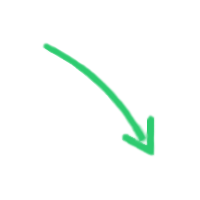 10

people

have signed.

Add your voice!
Maxine K.
signed just now
Adam B.
signed just now
To Google Inc., FCC, and Local & State Governments:
Reason for petition:
The majority of Americans have a single choice in ISPs. Because of this lack of competition, most ISP's residential/consumer product has horrendous customer service, poor quality connection, low bandwidth and up/down speeds, and unreasonable data caps. In addition, many times in these areas of no competition, the services are overpriced. We are tired of dealing with unreliable service, missed service appointments, unreasonable caps and fees, and unhelpful customer service.
What we are petitioning:
Google Fiber launched a Fiber Optic Internet service which offers speeds 100 times better than standard cable. They have plans that they are being tested ranging from $0/mo to $120/mo including DVR, cable TV, cloud storage, etc. Their service is outstanding and their employees and technicians are very polite and helpful. They have no data caps whatsoever and no additional fees (like monthly maintenance fees).
This is what we need; an option! We have no choices now. We are stuck with one service provider or no Internet. That's why they can act however they please and their service can be less than fair.
Google is currently trying out their fiber service in Kansas City. However, let's show them our support and let them know that this is real! We want them to branch out with their service and change the industry as a whole. We want them to see that they are needed all over the country! If you want to see Google Fiber in YOUR hometown please sign this petition and let's bring Google Fiber to the rest of the United States!
The FCC recently challenged the government to have at least one Gigabit network in every state by 2015. However, this is optional for the states. We need to show them that we are interested. This is what we want! If Google Fiber gave us a second option at equal or better value than what currently exists, it will do two things that will have a positive impact on the community and industry:
1) Give us a choice between ISPs.
2) Force the existing cable companies (Comcast, Time Warner, Charter, etc) to improve the quality and affordability of their service in order to retain customers.
It is our goal to get at least 1,000,000 signatures over a few months and then deliver letters Google and the FCC as well as select state governments. This is a very big number, but we need to make an impression. Please share this on Facebook, via email, with your co-workers, etc. It only take 30 seconds to sign and it could make a difference for millions of Americans.