GOODWILL INDUSTRIES PRICE GOUGING AND DON'T LISTEN TO OR CARE ABOUT THEIR CUSTOMERS!! THEY ARE ALSO DISHONEST!!
28
people have signed this petition.
Add your name now!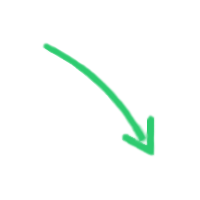 28

people

have signed.

Add your voice!
Maxine K.
signed just now
Adam B.
signed just now
Goodwill stores sell all kinds of things that are GIVEN to them. Now this means FREE. They didn't pay a penny. It was FREE!
They price the items way too high. A lot of the stuff is broken, doesn't work at all and missing pieces and/parts. I have seen many, many items there that came from the Dollar Tree, right down the road. Okay...a dollar, of course. Goodwill priced these items as much as three and a half times MORE than thr NEW price! Some of the items are like I bought at the Dollar Tree. One item in particular was priced by Goodwill at $3.74!! I paid one dollar brand new! Many items were outrageous like that. It's ridiculous! This stuff is GIVEN to them. Aren't they supposed to keep their prices low for people who can't afford to shop for new things!? Even if they make a quarter on something, it's still profit because they got it FREE!! I have regularly shopped at Goodwill for many, many years. I have donated thousands to them. A lot of NEW stuff before I became disabled because I had a good job. Not only are the prices outrageous for used items but most of the employees are very rude, hateful, unknowledgeable, unprofessional and dishonest, including several "managers"!! Recalling one incident, I asked the price of a little car, like a hot wheel car and was told fifty cents. Brand new, they are a dollar. At the time, Kroger had them for seventy- nine cents. Recently at K Mart, they were on sale for forty-nine cents!! I mentioned that. I was told rudely that they sold NOTHING for less than FIFTY CENTS! That's not true, as I have purchased quite a few things for twenty-five cents and 2/ .25! After I had purchased several cars at fifty cents each, a lady came to the same cashier with a plastic shoe box sized container, FULL of hot wheels (I wish I had found them) and asked the price of the whole box and all. The same cashier who charged me fifty cents a piece, ONE CAR, charged that lady $2.63 for the WHOLE BOX, including the box!!! ( she said she didn't feel like counting all of them)!! When that lady left, I mentioned that sale to the cashier and she said "Oh well, I can charge what I want!" ( in a very hateful voice). Out of curiosity, when I got home, I put my grandsons cars in one of the same containers and stopped counting at FORTY-THREE CARS!! (43×.50=$21.50) Had the cashier not been dishonest, and charged the same price I paid, the lady that bought the whole box should have paid $$21.50 for the same cars as I purchased for .50 each!! HOW is that fair!?
I have called about these problems many times and I know a lot of other people who have also called. The prices only keep getting ridiculously higher!! Many of the same used items can be bought brand new for at least two dollars less. I'm a shopper and I know the price of just about any item I find there. EVERYTHING is priced way too high. And another thing...I had asked the price of bed pillows. I was told one dollar each. I repeated the price back to make sure. One dollar. She repeated, as if irritated, ALL PILLOWS were one dollar each. When I went to the check out to purchase the two pillows, another employee looked at them and remarked they were nice pillows and not dirty and flat. She said they were $5.00 EACH!! I told her the other lady said ALL PILLOWS are one dollar each. There was a large sign with prices on the wall behind them, that I had just noticed. I pointed out the price of one dollar each. The other employee that had remarked on the pillows said "Well, these pillows are FIVE DOLLARS EACH"! I asked how she could suddenly change the price when I was ready to buy them and she said"because these are nice pillows. I like these pillows". I said "So... because you think they're nice and you like them, knowing I'm purchasing them, you just up the price to five dollars each"!!? She said "yes, these are just better pillows". I said "all pillows are one dollar each, the price was confirmed and I'm not paying YOUR price of FIVE DOLLARS EACH because you like them". She took them and said "You don't HAVE to buy them, I'll take them". I left, but watched her take the pillows to the back. I sat in my car and watched her take them with her. I don't think she even PAID for them!! She didn't want me to buy them because she wanted them, so she tried to charge me five dollars each. I wasn't going to pay five dollars a piece for used pillows for my dogs. No way. These are only a few examples of the