Gold Star Families - Allow Full Membership in USAA
71
people have signed this petition.
Add your name now!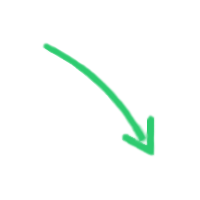 71

people

have signed.

Add your voice!
Maxine K.
signed just now
Adam B.
signed just now
Dear Mr. Robles, USAA CEO,
Currently, the only way a GoldStar Family Membercan obtain full membership in USAA isto have been listed on the deceased members account (if they had an account) before they were killed in action, killed defending their country. If you do not know what aGold Star Familyis ....let me tell you. I am aGold Star FamilyMember. My fatherGy Sgt Robert C Roper, USMC, was killed in Viet Nam, September 21, 1967. I was 5 years old. I am not "fully eligible" for USAA benefits, my eligibility was stolen by the Vietnamese. At the time, USAA was only available to commissioned officers. Now it is available to almost anyone to include Gay and Lesbian couples who are married and also Gay and Lesbian couples in states where their marriage is not legally recognized - but not available to Gold Star Families.
http://books.google.com/books?id=_QWKAAAAQBAJ&pg=PA54&lpg=PA54&dq=gunnery+sergeant+robert+roper&source=bl&ots=tq5Xe7FdRn&sig=bLlr5he6p0LfYG52KHi6Qq5PJx4&hl=en&sa=X&ei=RpTMU4eMEY-qyASLzoGYDw&ved=0CCgQ6AEwAg#v=onepage&q=gunnery sergeant robert roper&f=false
If my father was alive, he would have listed me on his account and I could have obtained insurance through USAA, but he never had the chance. Every Gold Star Family Member has earned this. Our loved ones have given every possible thing they can give to their country. If you can earn your eligibility as a service member by "staying alive", then why can't you earn membership for your family members by paying the Full Cost??? We found many complaints to USAA from Gold Star Families and you chose to do nothing about it....
Please remove the USAA commercials from Fox News Network and all other networks because they are misleading. You advertise in such a way to make the public think that USAA takes care of all military families - YOU DO NOT.
http://m.youtube.com/watch?v=YJlRx_OQo9M

We contacted RogerHuerta, CEO, Membership Relations Division, for help because I was abandoned by my husband a retired LT. Col. who is a member and would not give me membership through his benefits. It was through this process we learned that Gold Star Families were not currently allowed membership. We asked Roger Heurta why Gay and Lesbians received membership and Gold Star Family Members could not? Mr Heurta said his hands were tied - he could not help and would not help. He would not even give me a denial letter and I am a "partial member".
We were advised that at each of your board meetings Mr Robles, that you have an empty seat for those soldiers who lost their lives. Really? Is this to make yourselves feel better? We were also advised that you recently hosted Gold Star Families at USAA. If you want to honor those who lost their lives, then take care of their families.
Lastly, Mr Robles, we were informed by Roger Huerta that you are scheduled to have an annual board meeting in August and Gold Star Families are NOT on the agenda. We were informed that USAA's Board of Directors is made up of mostly Former and Active Duty Service Members. What are each one of you thinking? We were informed by Roger Huerta that you only meet once a year. What are you waiting for? We were advised that you are scheduled to retire in 2015. On behalf of all Gold Star Families, Please take care of us now.
Send mail to: Joe Robles Jr., CEO, USAA, 9800 Fredericksburg Rd., San Antonio, TX 782888 or call210-531-8722or Roger Huerta, CEO, Member Relations Division at210-456-1800x 24512
Cynthia Stamilio
Pennsylvania