Going back to school , Distance learning take 2- parents letter to Dr.Giarrizzo
105
people have signed this petition.
Add your name now!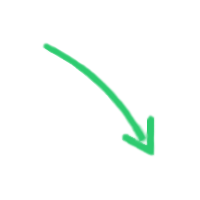 105

people

have signed.

Add your voice!
Maxine K.
signed just now
Adam B.
signed just now
From the Parents of North Shore School District (as per signatures below)
July 20, 2020


Re: COVID-19 Response and Exploration of the School District's Plans
Dear Dr. Giarrizzo, and Principals of Glenwood Landing, Glen Head, and Seacliff Elementary School,

We would like to take the opportunity to formally inquire and explore what the future holds for our children, the District, and the state of affairs of learning.
The past months have been populated with much trauma, death, and fear which has plagued the sense of normalcy that we all held dear. We know that through this time, families were devastated with financial, health, and many other challenges which have undoubtedly affected our youngest of generations. Through this time, we have done our best to maintain the childhood our children deserve to have, and this has driven and forced us to be innovative.
Despite the evident call to action we all were facing, we do feel that at times, we are alone in this equation. We acknowledge that these times were not easy for anyone, any organization, or any school, however, as time passed, the patience and trust has dissipated. We don't want this trend to continue and proactively would like to seek guidance, insight, and partnership to ensure that our children receive the quality and caliber of education that the North Shore School District has traditionally been recognized for year after year.
There are many lessons learned over the past few months from others facing the same call to action. Many industries, some better than others, have stepped up to diversify and implement changes to support their end-users, be it customers, patients, and/or students. Below are select items for consideration that we hope will help inform collaborative reflection of what has happened, and fuel the process moving forward. We are confident, that in partnership, we too can find suitable solutions/resolutions which satiate the needs of our primary stakeholders – our children, your learners.

• Uniformity and fairness: Recognizing that this has not been an easy situation for anyone, we unfortunately witnessed that availability, interest, and regard varies based on who is the educator. However, between the 3 elementary schools, and even between classrooms of the same grades, we have seen disparate levels of attentiveness, outreach, responsiveness, and care. These disparities have trickled down to our children and have served as an uncomfortable challenge for them to digest and process. They have questioned firsthand: why their teachers don't reach out; why they aren't seeing their fellow classmates; and why all this is happening. The feelings of isolation at this tender age contradicts the values of this District, and our vision of what elementary school should be for our children.

• Technology: We know that change is difficult and challenging, however the lack of momentum we witnessed, and in turn had to navigate, has been a source of disappointment. It was never clear to us how others were able to operationalize alternative pathways, yet our Blue Ribbon District fell below par.

o Hospitals, which are not known for the best remote technology, rapidly stood up telemedicine frameworks to meet the needs of their patients and communities.

o Universities, scrambled to convert in-person educational experiences, into online synchronous remote learning.

o School Districts, where disparities and discrepancies are abundant, have had mixed successes.

▪ Some local districts were able to offer steady and consistent synchronous distant learning opportunities for their learners.

▪ Some districts were able to equip learners and educators with the proper equipment necessary for online learning.

▪ Many districts were transparent about limitations but offered online asynchronous coursework (at no cost) available from other entities.

▪ Educators played an active role in the journey of the families effected, and were responsive, proactive, and proud to fulfill their duties

• Communication: We feel that successful relationships are contingent on clear, transparent, and empathetic dialogue, and the success of learners and the educational process is heavily informed by consistent and constructive feedback.

o The value of coursework was lessened, and the efforts of the children were minimized when queries went unanswered or were delayed beyond the time of relevance.

o The loop of feedback, which provides positive affirmation and closure for the learner, was sporadic at best, consistently illustrated by ungraded lessons. How are our young children to find value in their learning and work when the framework they are following undervalues their time, energy, and hunger to grow and improve?

Structure and discipline are evergreen elements which play a role in the journey of a successful learner, and frankly, even for us as parents. We too need structure, discipline, and guidance to support the new normal of our children's educational process. We request that in the process of determining next steps for the upcoming academic year, and beyond, you incorporate the voices of humility and despair that we are sharing. The approach to date has not met the standards of this District, nor the needs of our children. This is NOT an "Us vs You" situation. We need to work together to mend the fractures and partner for the benefit of our children.
Our preference: we have Parent Representatives at the table when decisions for the next academic year are explored and finalized.
With the attached signatures, we collectively pledge to support our children and our District in efforts to foster a safe, healthy, and impactful learning environment, be it in-person or online. We want to play a proactive role in your process of innovation to meet expectations and needs – needs of the children, teachers, and parents of the District.
Your feedback and input would be extremely valuable and welcomed. We NEED to hear from you, our teachers, and the District that the experiences of the past months are acknowledged, heard, and will not be replicated moving forward. We are committed and look forward to exploring how the District will match the level of dedication your learners bring to the table.
Thank you for your time and consideration,
Parents of North Shore School District (as per signatures below)