GOD GAVE US CANNABIS
39
people have signed this petition.
Add your name now!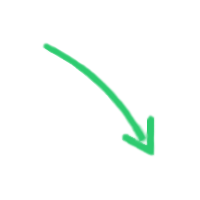 39

people

have signed.

Add your voice!
Maxine K.
signed just now
Adam B.
signed just now
31 years ago I was 17. Life was great as I had passed my driving test & I was a DJ at 2 roller-discos. BUT THEN, on the 27/8/1981, I dived into a rock-pool & I BROKE MY NECK! I was completely paralysed.
Months later my biceps did start working again but my hands & triceps didn't. My life was hell! I took prescribed drugs but I still suffered from cramps, spasms & depression. Years later, after much persuasion, I ingested some cannabis. Moments later I felt pain-relief & I was creatively inspired! I have since been a regular user.
Today, I am still a quadriplegic but instead of claiming benefits I am a songwriter. Why can't I grow CANNABIS (a GOD given medicinal plant) at home? Please STOP wasting taxpayers' money arresting & jailing GARDENERS & let the police fight violent crime instead. LEGALISE CANNABIS. GOD DID! See Genesis 1:11-12.
Links
I'm a quadriplegic. 31 years ago aged 17 I dived into a rock-pool & broke my neck in 2 places. I felt as if my life was over & I was costing the taxpayers £15,000 a year in severe disability benefits etc. Some years later I was introduced to cannabis and it dramatically eased my physical pain allowing me to sit-up in my wheelchair for much longer periods of time. Not only that, but after my introduction to cannabis found I no longer needed alcohol to unwind so I gave up drinking it altogether! Cannabis opened my mind & inspired me in many ways, as in, I developed an insatiable thirst for knowledge & I started reading & writing. I typed my autobiography on a typewriter using the underside of my wrist; I also wrote a film-script & devised game shows. Eventually, with the advent of the PC I was able to focus my mind on music. I met a very talented, part-time, musician & studio engineer called Gary Williams & I invested in some secondhand recording equipment. We co/wrote ten instrumental tracks & I sent them to a film company & we were commissioned to write a further three hundred tracks for them. I am now a successful songwriter/producer who has paid back more in taxes than I'd previously claimed. Gary & I wrote together between 1998 & 2007 under the pseudonym:
U NO HU.
See: www.u-no-hu.co.uk to hear some of our music as well as see my additional first few attempts at film making & direction.