Go Green-Join Jill Stein
11
people have signed this petition.
Add your name now!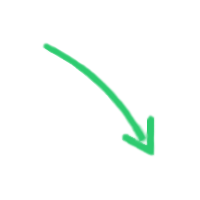 11

people

have signed.

Add your voice!
Maxine K.
signed just now
Adam B.
signed just now
To: Dr. Jill Stein
Go Green – Join Jill Stein!
Senator Sanders worked hard to create and push forward an agenda for Peaceful Political Revolution.
But we think millions of his supporters will eventually conclude his endorsement of Ms. Clinton is a mistake for America.
As citizens who worked hard for Peaceful Political Revolution with Sanders as our leader, we now turn to another leader in hope of continuing the Revolution.
We urge former Sanders supporters and all citizens to join the Green Party and help you, Dr. Stein, come in with a massive vote in November!
Jill, we greatly appreciate your offer to step aside and run as vice president, if Sen. Sanders had agreed to that. We regret he did not respond to your offer and we regret he did not accept it. Now we look forward to working with you for your election as President of the United States.
2016 Political Revolution Phase I:

With Bernie, we stunned the 1%ers and the media with his strong run for the Democratic nomination. In the 15 months since Sanders declared, we made huge progress. Sanders popularized the Political Revolution needed in America. We feel he was cheated out of fair elections. But he chose not to fight back in the courts state by state to protect the integrity of our electoral process. Thus the November election is turning into a farce. We will not stand with people and campaigns that are election bullies.
Revolution Phase II:
At this point, with Sanders' endorsement of Clinton, those of us who are Democrats, or independents, Republicans and other party members, can only Go Green to fight for the next steps in the Revolution. Only by Going Green can we both fight in the general election and build the Revolution via having you, Jill, participate in the 2016 Presidential Debates with tens of millions of potential voters watching.
Jill, only with you on the November ballot, can hundreds of thousands of us continue grassroots efforts to help you win massive votes in most states in the general election.
Revolution Phase III:
After the Nov. election win or lose, we need to immediately have you lead the organizing effort for the 2018 fall elections for House and Senate in an effort to "flip" the House and Senate in 2018 in preparation for 2020 presidential primaries.
Note to Petition Signers: For those of you who missed the offer Jill Stein made to step back to allow Bernie to run as a Green Party candidate and she run as VP – read this article:http://www.truthdig.com/report/item/jill_stein_offers_green_party_presidential_ticket_to_bernie_sanders_2016070
You may read here the open letter to Sanders Supporters by the Honorary Co-chairs of the Green Party:http://www.gp.org/open_letter_bernie_sanders_supporters
The Green Party Convention is in Houston Aug. 4-7http://www.gp.org/pnc-2016
Peace and please share this petition far and wide.
Peace!
Petition Sponsors in WI: Buzz & Kay Davis, Kathie Free, Dan Thomson, Jesus Antonio Carpio, Tom Boswell, Bob Nelson and Martina Rippon