USF School of Art and Art History Needs to do better.
178
signers.
Add your name now!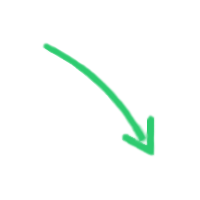 178

signers.

Almost there!

Add your voice!
Maxine K.
signed just now
Adam B.
signed just now
We, the signed, are requesting accountability for the University of South Florida School of Art and Art History Department to align with the mission statement of the University:
"To promote the success of well-educated, highly-skilled, and adaptable alums who, as lifelong learners, lead enriched lives, contribute to the democratic process, function as engaged community citizens, and thus thrive in a dynamic global market."
The following points will outline observed inequities within the department. See the full document HERE. Please sign and share this petition if you support these grievances.
Graduate Student Grievances
Discriminatory Practices:
1. Lack of Diversity and Inclusion: We demand an increase of hired Immigrant, Queer, Black, and Brown faculty and student enrollment. There is an intentional resistance and lack of intersectionality within the Fine Arts Department.
2. Sexual Harassment and Bullying. No more tolerating and covering up infractions by tenured faculty, grad students, and leadership. We demand accountability.
3. Fiscal favoritism and Exploitative Labor Practices: We demand equity and transparency within MFA students' stipends, no more required work outside of regular hours, free work for CAM and ask for transparency and accountability regarding MFA students' access to funding.
4. Ableism and Accessibility. Workspaces, facilities, and events must be modified in consideration of other-bodied needs.
5. Failure to follow Mental and Health accommodations for Neurodivergent Students.Students with accommodations should not be placed under duress by excessive faculty/departmental expectations, demands, and harassment. No more disregarding accommodations. Training for faculty on different modalities and crisis support.
MFA Inequities:
6. Lack of organized mentorship:We demand student-centered mentorship, and documentation that sets timed expectations for both students and faculty.
7. Development of specific Graduate Instructional Courses; Graduate painting, graduate graphic design, feminist theory, indigenous art history etc…
8.Lack of recognition and critical discussion of Intersectionality.The fundamental disregard for any critique that addresses racism and gender biases. Valuing and promoting inclusive dialogue.
9.Limited Resources on How to Teach: We demand a course on the basics of how to teach or detailed mentorship specific to the basics of teaching, grading, and classroom processes.
10.No website presence:No place on the department website supporting and detailing current MFA students who are often teaching.
11.Limited guidelines on how to prepare for MFA defense. Extremely limited guidance by the Graduate Coordinator to prepare for the thesis exhibition.
12.Broken/outdated resources or equipment for MFAs. MFA lab, print lab, painting and drawing studios. No lab techs outside of sculpture and ceramics.
13.Inadequate studios and ventilation. There is no clean air in any studios in breach of University guidelines. Studios are filled with ants and termites. Clean air is imperative, as well as first aid, and other safety measures required by law.
Faculty and Departmental Accountability:
14.Lack of accountability and entitlement amongst faculty. Unfair distribution of resources for MFA students. Subjective access to visiting artists. Favoritism.
15.Relationships with undergraduate and graduate students. The University should be a safe space for all. Professional boundaries per the Faculty Handbook should be followed.
16.Lack of engagement with other departments. As a research institution there needs to be facilitation, advising, and awareness of interdepartmental collaboration.
17.Out-of-department accountability for the department to align with University academic and ethical policies and standards. We are asking for University accountability for the USF Fine Arts Department.
These are our observations and requests for the improvement of the School of Art and Art History for the benefit of its students.
Sincerely,
Jonhathon D'Oliveira Fraunfelter
Kimberly Reid
Krystle Lemonias

Marlon Wilson