Riversville Safety
32
people have signed this petition.
Add your name now!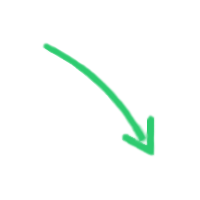 32

people

have signed.

Add your voice!
Maxine K.
signed just now
Adam B.
signed just now

Dear Honorable Board of Selectmen and Mr. James Michel,
The neighborhood on the northwestern side of Glenville Elementary school, including Bailiwick, Pecksland and lower Riversville Road, is full of people of all ages who cycle, jog and also walk to access the school and many amenities available in central Glenville. Unfortunately, there have been numerous critical accidents and fatalities on Riversville Road due to speeding. The conditions in this area are a recipe for disaster, including:
-Blind curves in the road, including at some intersections

-Lack of walking space alongside some stretches of the road
-A high speed limit

- Many NY drivers and large trucks using the road to connect into Greenwich from 684, who have a 'home stretch' mentality in this final portion of the road.

These factors combine to put pedestrians, including children going to school, at great risk. The police department is fully alert to this issue, but we feel something must be done from a town engineering standpoint. The region we are requesting support for falls within less than half a mile of the school and business center of Glenville. Many children, adults, senior citizens and pets in the area walk, run, push strollers, roller skate and ride bicycles into town and to the school. Similar stretches of roads in other parts of Greenwich have sidewalks, signage, and lower the speed limit gradually as vehicles near schools and/or business districts. Glenville Road, for example, follows a safer speed limit pattern (including sidewalks and a clearly marked 25 mph speed limit on both approaches to the center of Glenville).
In signing this petition, we, the citizens who live in this region, are asking that the Town consider the following requests to make our neighborhood safer:
1. Lower the speed limit on the stretch of road south of Bailiwick to 25, and consider lowering the speed limit progressively starting at the Merritt overpass on Riversville to 30, to ease drivers into this safer zone around the school.

2. Move Glenville up on the priority list for the school speed control signs that were approved in the Town's 2014 budget, and consider installing signage, flashing lights and/or other alerts to guide drivers to slow down and use caution as they near this area.
3. Revisit the previous recommendation made by the Greenwich Pedestrian Safety Committee to install a sidewalk connecting the Bailiwick bridge to central Glenville, and consider creating a small shoulder for pedestrians just south of the Bailiwick bridge in the meantime, so that walking into the road is not required.

4. Consider using the land on the eastern side of Riversville to widen the road and create more space for cyclists to comply with the Complete Streets law providing greater safety for cyclists. Widening the road would also lessen the crunch that occurs with street parking on Riversville, often forcing drivers into each others' lanes.
We feel the safety of pedestrians, especially our children, should take priority here given past accidents and the great potential for future ones that could be addressed relatively easily with town engineering. We greatly appreciate your consideration in this matter and thank you for your service to Greenwich.