No Glen Iris apartment complex!
151
people have signed this petition.
Add your name now!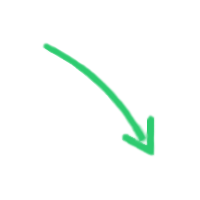 151

people

have signed.

Add your voice!
Maxine K.
signed just now
Adam B.
signed just now
Glen Iris residents, and anyone opposed to the proposed apartment complex on the former Knights of Columbus property adjacent to George Ward Park in Glen Iris. In 2003, Formation Methods (developers Herschell Hamilton with Michael Carpenter) approached the City of Birmingham to develop the Knights of Columbus (KOC) Property, located at the north end of George Ward Park where 16th Avenue South and 10th Street South meet. In their plan, they asked for the City\'s assistance (partnership) in purchasing the property so they could build single-family homes and townhomes. They stated in their proposal that apartments would not be desirable for the neighborhood. In 2004, the City of Birmingham created an Urban Renewal and Urban Revitalization Plan and Project Area, expressly so they could help these developers build single-family homes. The city gave Formation Methods $350,000, and secured a $250,000 interest-free loan to help them develop the site. The developers signed a contract with the City to build single-family homes. In January 2008, the developers approached the neighborhood and said that because of market conditions, they now want to build apartments and want to reclassify the density in order to do so. Later, this reclassification gets dropped and they request to terminate their contract with the City altogether. In March 2008, Mayor Langford promised Glen Iris Residents that he would not terminate the contract with the developers; he would instead enforce it. In April, he promised to work out a deal of buying back the property or building infrastructure for the homes. In May, he changed his mind after an altercation with Councilwoman Valerie Abbott over her telling the press about Joel Montgomery\'s car usage. On May 5, 2008, the Mayor terminated the contract with the developers. However, this goes against the very goals of the Urban Renewal and Revitalization Plan. This plan calls for more affordable single-family home ownership in the area and discusses how added apartments lessen the quality of life for neighborhood residents. The plan has not been terminated. On May 6, the City Council voted unanimously to initiate re-zoning the property to R3 (single-family homes) and then two weeks later, reversed itself and decided to stop the re-zoning process and terminate the contract as soon as the $350,000 is repaid to the City. What you can do: - Sign the petition! - Join the neighborhood yahoo group to read minutes of neighborhood meetings, post comments, and stay informed. To join, send an email with the subject \"Subscribe\" to GlenIris-subscribe@yahoogroups.com - Anyone who is available should come to the neighborhood action meetings each Monday at 6:30 p.m. at St. Elias Maronite Church at 836 8th St. S. -Speak at City Council meetings -Make copies of flyers -Pass out flyers around neighborhood -Put yard signs in strategic locations -Hang posters up around southside -Ask others to sign our petition -Take flyers to other neighborhood meetings -Join the neighborhood listserv above to get involved and find out how to get flyers and other materials! Why you should oppose this: -The neighborhood has too many apartments. The neighborhood was supportive of the Parkside development because the developers assured us that they would be building single-family homes that would increase property values in the neighborhood. A complex of 107 apartments on this property will decrease property values as hundreds more people move into this area. -The City of Birmingham gave the developers incentives on the condition that they would build single-family medium-density housing on this property. Now the developers want to change this agreement so they can build more than 100 apartments. -The City of Birmingham says that the goal of its Glen Iris Urban Renewal and Urban Redevelopment Plan is to revitalize the neighborhood and reduce blight. A large apartment complex is not the answer! As residents, we want to reduce the number of apartments, not increase them. - This development of 10th Street will add a lot more traffic, as 200 or more cars in daily use increase congestion on a street that is already extremely busy. -This property has beautiful old growth trees that will be destroyed. What will this development
Sponsor
A group of concerned Glen Iris residents.
Links
To get involved, subscribe to the neighborhood listserv: GlenIris-subscribe@yahoogroups.com St. Elias Maronite Church, site of the Glen Iris neighborhood meetings, first Monday of the month @ 7p.m.: http://www.stelias.org/