Glenelg High School Composting Program
113
people have signed this petition.
Add your name now!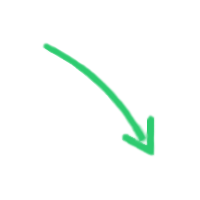 113

people

have signed.

Add your voice!
Maxine K.
signed just now
Adam B.
signed just now
Dear County Executive Kittleman,
We, the students, faculty, and community of Glenelg High School believe that it is critical to reduce our waste in order to reach environmental sustainability, and to educate our community about living with a lower environmental impact. We would like to join the county's composting program at the Alpha Ridge landfill.
As we work toward decreasing the production of waste in our community, we have identified our cafeteria as a major point of impact. Howard County Environmental Services suggest that, "almost 30% of what we send to the landfill could be composted", which would decrease the amount of landfill trash that needs to be transferred to Virginia. As the population of the county grows, finding landfill space for our waste becomes more expensive and difficult to find, making it an even greater burden for our budget. By adding Glenelg High School to our county is composting program we will be able to reduce our landfill input and give our students the opportunity to continue the environmental stewardship that many began while composting at Folly Quarter Middle School. This will not only continue the environmental education of these students, but lead to the education of family, friends and community members.
According to the EPA, "95% of food waste that could be composted in the U.S. ends up in our landfills and incinerators." To find out how much our community adds to our landfill the Glenelg Earth Organization ran a small study over Earth Week 2015 at GHS. We found that 44% of our cafeteria waste was easily separated and diverted to composting by our students, just by changing our waste bin set up in the cafeteria. During Earth week, students' lunch waste was displayed over two days without separation to show students the volume our school was adding to our landfill each day. This was followed by two days in which students were given the opportunity to separate their waste into landfill waste, compost and recycling. Without any reminders or further explanation our students were able to separate waste with relative reliability. With education and practice we believe the percentage of compost could increase to as much as 48-50% of our total waste. We also estimate that we could divert 120-150 lbs of compostable waste from our landfills each day.
The benefits of this include the savings of $450-550 per school year in transfer fees ($41.50 per ton), raising awareness about the amount of food thrown away, producing a useful material for our local environment, and decreasing the negative effects of waste on our water and land in Howard County.
We have explored the idea of creating a residential composting pile on school
grounds but have found this option to be untenable due to the components and amount of compost material produced daily at GHS. Much of our compostable waste is in the form of compostable trays. These trays will breakdown in the heat of industrial composting facilities but will not breakdown in an anoxic landfill environment or in a lower heat "residential" compost pile. Additionally, we do not have the space required for an open compost heap(s) that would allow 100 pounds per day of compost to be safely composted.
The state promotes composting through the Maryland Department of the Environment for its benefits in reducing greenhouse gas emissions, delaying the need for new landfills and incinerators, creating jobs, and improving soil and water quality. We know that Howard County is dedicated to the composting program and is actively looking for more residences to join the "Feed the Green Bin!" program for its economic and educational benefits. Our school custodial staff is devoted to this change as they feel that separating waste led to an improvement in overall waste levels, much easier waste management, and a cleaner lunchroom. Our administration and teachers
are committed to this change as part of our school's commitment to living
sustainably and increasing the environmental literacy in our community. Perhaps, most importantly, our students are applying themselves to separating their waste so that they can take action based on the environmental education that we receive here at GHS.
In order to effectively compost, Glenelg High School needs to be able to have our compost accepted into the industrial composting facility at Alpha Ridge Landfill. Alpha Ridge landfill is a mere three miles from our school and we believe there are compelling reasons for the school to be added to the compost pickup sites for the county's "Feed the Green Bin!" program. We ask for your assistance in this matter so that we can take action and help change our county for the better.
Sincerely,
The GHS Green School Council, students, staff and community members of Glenelg High School.