Giving Brawley another chance
10
people have signed this petition.
Add your name now!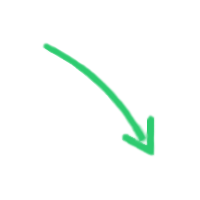 10

people

have signed.

Add your voice!
Maxine K.
signed just now
Adam B.
signed just now
Dear Scotlynn Family,
I am writing this after hearing the news of being let go. It was very surprising to me. I know I wasn't the most popular cat in the office but had no idea it was this bad. I am not sure where this decision came from but I hope it can be fully thought through again.
I came into Scotlynn cause I need a steady income and and health insurance. It was a job to me at first and that caused me to see it as monotonous. Clock in clock out, do my work and go home. I've recently learned t's more than that. It's a team. A unit. Working in unison to reach a common goal. (and it's okay to have fun doing that) That was hard for me to grasp. That I can have fun doing this job and still keep a high level of hard work and efficiency.
Throughout my time here I always communicated my feelings and thoughts with management. Always implementing the given feedback when there was some. Trying to learn and grow into a better sales man and co worker. Yes most people saw me asking for prospects as stealing. I'm sorry if that affected you. I didn't look at it as stealing. I was taught a set of procedures that I may have took to the extreme at times. But I thought I was just doing my job that I was asked to do.
There were times where I thought that the amount of work I was putting in or customers I was setting up didn't reflect what I was making at Scotlynn. That caused me to be down at times. I always communicated that to the higher ups and slowly learned that with time all great things will come. And it did. this year has been a great year for me so far. My relationships with my customers was superb, my knowledge of the market was getting really good and I getting Zach on my team and moving back to the desk it all started at by Nic and Cam I was finally realizing what this company culture was all about.
But it was cut short and I really don't know why. At least to the, what I feel extreme, cause of losing my job over it. I don't have many regrets but what I do regret are:
- Never talking to Cam after moving into sales.
- Moving to the far end of the office.
- Not going after "whale" customers early in sales.
- Not embracing the company culture of Scotlynn early on cause I felt like it would impact my ability to sale negatively.
2020 has been a year for everyone. I've had a pretty cushy life until this year. My brother died, my marriage is falling apart and now I get let go from a job that I was starting to love. It was really the one thing holding everything together. After my last meeting with Landon and Ryan I got a life coach to help me with how I see work and my coworkers. I go to therapy weekly. I even changed the way I asked people for prospects. I had a goal every morning to say good morning to two different people. I was scared to change cause I feel like it wouldn't be accepted because I had created this identity. But I was trying.
So I guess I am writing this because I have never given up easily. This letter may be welcomed or not, either way I think everyone should know how I feel. I would love to keep working at Scotlynn and the support of my ex-co-workers would be great. (If you think I deserve it) Regardless of the outcome, I will know I gave it my very best until the end.
I support Brawley re-joining our team here at Scotlynn Fort Myers South.
P.S. What ever happens, this has given me great material for my comedy career.